New Video: How the Affordable Care Act Expands Health Insurance Coverage
People who are uninsured receive on average only half of the health care that people who are insured all year do. Today, more than 48 million Americans lack coverage and struggle to get needed care. In a new video, Sara Collins, vice president for Affordable Health Insurance at The Commonwealth Fund, explains how the Affordable Care Act will ensure near-universal health coverage for Americans through a series of coverage expansions and reforms. By expanding Medicaid and establishing state health insurance exchanges where people can purchase private plans with subsidies, the law will make affordable coverage available to people with low and moderate incomes, who make up most of the uninsured population.
The Affordable Care Act also bans health insurance companies from charging people more, denying them coverage, or excluding certain benefits from a health package based on a preexisting condition. By expanding and improving health insurance coverage, the law will improve access to care, reduce medical debt, and improve the health of the American population overall.
This is the fourth video in our series designed to increase understanding of some of the most important changes happening in the U.S. health care system. Earlier videos looked at how the Affordable Care Act will change the way we pay for and deliver health care; how the law will improve care for vulnerable groups; and how it will strengthen primary care.
To watch this video on an iPad or iPhone, please visit our Multimedia Center.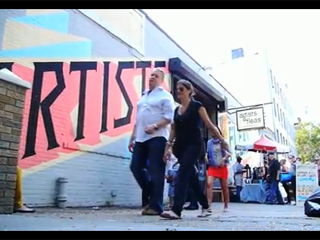 Publication Details
Publication Date:
January 10, 2013
Citation:
New Video: How the Affordable Care Act Expands Health Insurance Coverage, The Commonwealth Fund Blog, January 2013.