Medical Homes: An Evolving Model of Primary Care
Today, the Journal of the American Medical Association (JAMA) released a study, cofunded by The Commonwealth Fund, evaluating a three-year medical home pilot in Pennsylvania. The study, led by RAND's Mark Friedberg and colleagues, found the program was not associated with significant improvements in quality of care or cost reductions.
Researchers examined changes in care quality, utilization, and costs in 32 primary care practices that had achieved recognition as medical homes by the National Committee for Quality Assurance (NCQA) compared with 29 practices that did not receive recognition. The medical home practices were participants in the Southeastern Pennsylvania Chronic Care Initiative, one of the first multipayer medical home programs in the country.
While some may be ready to hand medical homes a failing grade, the study's findings underscore what we already knew about this team-based model of primary care: we need to continue to improve how care is delivered, how providers are paid, and how the model is implemented in different settings.
Since the Pennsylvania initiative was launched in 2008, we have learned more about how best to implement an effective patient-centered medical home. For example, it's become clear that the payment model needs to reward cost savings as well as quality improvement. Several more recent patient-centered medical home demonstrations—such as those at Capital District Physicians Health Plan in Albany, N.Y., Geisinger Health Plan in Danville, Pa., and the federal Centers for Medicare and Medicaid Services Comprehensive Primary Care Initiative—are testing payment models that reward both a reduction in unnecessary care utilization and increased cost savings, in addition to improvements in quality. Early results from Albany, for example, show significant improvements on both dimensions.
In addition, evidence suggests that sites targeting patients with complex medical conditions are more likely to see an impact on outcomes and utilization than those serving patients with more routine needs. Emerging evidence from facilities such as Massachusetts General Hospital and Oregon Health and Science University indicates that identification and care management of high-risk, complex patients in primary care can yield cost savings, lower mortality, better outcomes and improved patient experience.
But this study also raises questions about whether recognition criteria used by NCQA and other accrediting organizations need to better reflect meaningful practice transformation. For example, under the NCQA standards, a practice can achieve the highest level of patient-centered medical home qualification (level 3) without ensuring that patients can obtain care on evenings, weekends, or holidays without going to the emergency room. Offering off-hours care is a difficult change, but one we know is associated with fewer unnecessary ER visits and greater patient satisfaction. Additionally, perhaps the time has come to move away from recognition programs that prioritize medical home infrastructure and instead increase the focus on outcomes (better preventive care, better management of chronic disease, and fewer unnecessary hospitalizations).
And let's not forget that change is hard. Becoming a medical home requires a primary care practice to undergo a fundamental shift in how it delivers care. Three years may be too few to detect significant change in chronic disease outcomes.
As the JAMA authors conclude, this study will contribute to the refinement of the medical home model. It does not undermine the rich evidence from across the United States and abroad that shows that high-value primary care is associated with better outcomes, lower per-capita costs, and greater equity. Instead, this well-designed and thoughtful study contributes to a knowledge base that should enable payers and providers to better work together on providing efficient and effective patient-centered primary care.
Publication Details
Publication Date:
February 25, 2014
Citation:
M. Abrams, "Medical Homes: An Evolving Model of Primary Care" The Commonwealth Fund Blog, February 2014.
Experts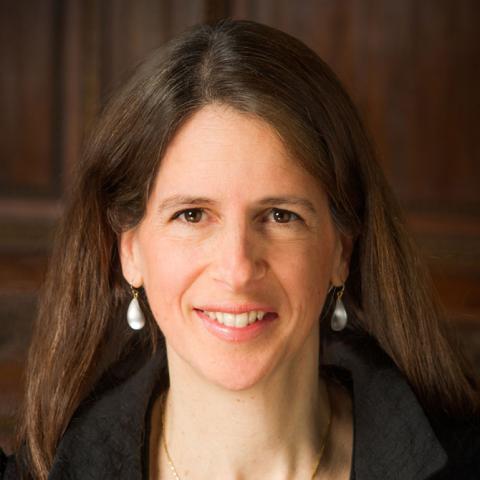 Senior Vice President, Delivery System Reform and International Innovations, The Commonwealth Fund