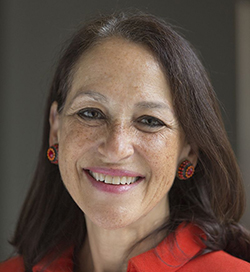 Margaret "Peggy" Hamburg, M.D., foreign secretary of the National Academy of Medicine and member of the Commonwealth Fund's board of directors, served as commissioner of the Food and Drug Administration during the Obama administration. The Commonwealth Fund spoke to her about the challenges of developing and testing a safe and effective vaccine to protect against the novel coronavirus, as well what it would take to ensure the vaccine could be manufactured in the enormous quantities needed and distributed to meet public health and medical needs.
Commonwealth Fund: Dr. Anthony Fauci, who serves on the White House's coronavirus task force, has said a coronavirus vaccine could be ready for distribution within a year to 18 months. Others see that as an unrealistic time frame. What's your view?
Hamburg: So far, the process has been remarkably fast, with a huge mobilization across sectors and borders. Within about nine weeks of Chinese scientists publishing the genome of the virus in January, one company moved into phase 1 clinical trials. Around the world, scientists are developing more than 50 candidate vaccines, some of which are moving quickly toward clinical trials. All of this is happening at a pace we've never seen before.
There's also a considerable effort to speed vaccine testing — by conducting some clinical trial phases in a more "telescoped" manner or by using a single control arm to compare candidate vaccines. Innovative study designs may enable us to assess a range of vaccine types and allow more people access to a candidate vaccine while still conducting controlled studies. The challenge will be doing this in a way that doesn't sacrifice scientific rigor. Because at the end of the day, we don't want a vaccine that doesn't actually work, and we don't want a vaccine with a poor safety profile where the risk of using it may outweigh the benefits.
Commonwealth Fund: There have already been media stories about whether – and which – Americans do and don't have access to COVID-19 tests. Are you worried about the equitable distribution of vaccines?
Hamburg: Yes, there will be enormous competition for vaccine. The more we have, the better off everyone will be, however. Given the challenges of manufacturing vaccines in large volumes, we need to be thinking now about how we can make sure there is enough for all in need. Here we are talking about hundreds of millions — in fact, billions — of vaccine doses. The Bill and Melinda Gates Foundation recently made an extremely generous and timely commitment to solving this challenge. They are going to put billions of dollars into creating manufacturing plants for a range of vaccine types, because we don't yet know which vaccines will prove safe and effective. This is extraordinary and will position us better than anyone had really hoped. Still, we have to keep our eye on the prize and make sure that vaccine development is as transparent and effective as possible.
Commonwealth Fund: In terms of vaccine distribution in the United States, do you have any sense of how that might play out? What bodies would have authority to make decisions about who gets the vaccines first?
Hamburg: Right now, routine vaccinations happen in a range of settings, from physicians' offices to school clinics and local pharmacies. For this vaccine, I think it will be quite different in terms of how it's made available, especially when it's in limited quantities. We don't want a patchwork approach where people with resources can get it over others. It should be targeted first and foremost in a way that reflects public health and medical care needs. And because this novel coronavirus knows no borders, all countries should have a vested interest in disease control everywhere. We also must address the need for fair and appropriate global distribution of vaccine.
Commonwealth Fund: In the stimulus package, the Centers for Disease Control and Prevention (CDC) and the National Institutes of Health (NIH) received billions, but the Food and Drug Administration (FDA) received only $80 million. How might lack of funding impede FDA approval of a coronavirus vaccine and oversight and approval of facilities to manufacture it?
Hamburg: The FDA is often a bit overlooked in terms of its vital role and needs. Overstretched already, the agency is further strained by a crisis like this. The FDA needs to be deeply involved and engaged from the very beginning to make sure the right questions get asked and answered and that studies are constructed in ways that will get to those answers as quickly as possible. This includes human resources. There has to be a team of experts that can really sit down and move that review process. Coordination with regulatory authorities around the world is also needed so that regulators can agree on critical issues as studies are shaped and on the data sets they will use to measure results. The FDA also plays a crucial role in ensuring the best science is harnessed wherever it can be found — across government, academic medical centers, and industry.
Commonwealth Fund: What can Congress and the administration do to speed vaccine development and prepare for manufacturing and distribution?
Hamburg: Vaccine research and regulatory review capacity require adequate support and flexibility to do what is needed. In addition to dollars, expedited ability to hire necessary personnel, procure materials, and adapt guidance and regulations would be helpful. Reducing barriers to international collaboration — both political and bureaucratic — would both enhance the science and help ensure a coordinated response. Now is the time for the government to be preparing to support the scale-up, manufacture, and appropriate distribution of vaccines, in this country and in collaboration with countries around the world.
Have you changed the way you work in response to COVID-19? We're interested in hearing from you; contact Martha or Sarah.