WhyNotTheBest.org gives health care professionals and researchers a tool to benchmark and compare health care performance for hospitals, hospital groups, and regions. Created by The Commonwealth Fund, the free Web site brings together performance data from multiple sources to track the delivery of recommended care, readmission and mortality rates, incidence of bloodstream infections, patient safety and quality, use of health information technology, and more. 
 
This free webinar provided an introduction on how to use the WhyNotTheBest.org database and interactive tool for research purposes. It will focus on:
Pellucid, the WhyNotTheBest.org database
Data sources and measures 
Benchmarking and aggregating data
Running SQL queries 
Exporting data
To access a previous archived webinar providing a general introduction to WhyNotTheBest.org, visit here. 
Send general questions about WhyNotTheBest.org to wntb@cmwf.org. For more information about Pellucid, the WhyNotTheBest.org database, send an e-mail alert to wntb@help.ipro.us.
For documentation on how to use Pellucid visit http://blogs.ipro.org/pellucid/.
Presenters:
 Anne-Marie J. Audet, M.D., MSc., Vice President for Health System Quality and Efficiency at The Commonwealth Fund.
Jaz-Michael King, Chief Technology Officer, Senior Director, Health Care Transparency & eServices, IPRO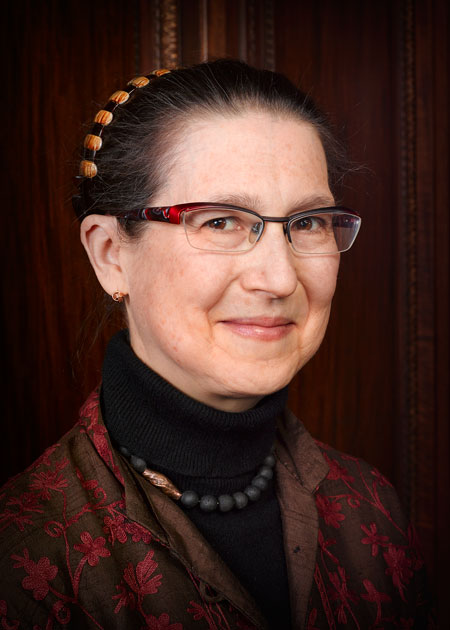 Anne-Marie J. Audet, M.D., MSc., holds the position of Vice President for Health System Quality and Efficiency at The Commonwealth Fund. Dr. Audet has worked in the field of health system quality improvement for over 20 years and brings a deep understanding of the science of quality improvement, as well as an appreciation of the barriers and enablers that come into play when having to translate knowledge into real-world situations. At the national level, Dr. Audet worked in policy analysis at the American College of Physicians. At the state level, she led the implementation of the Medicare Health Care Quality Improvement Program in Massachusetts while working at the Massachusetts Peer Review Organization. Dr. Audet served as director of the Office for Clinical Effectiveness/Process Improvement at Beth Israel Deaconess Medical Center in Boston, where she was responsible for development of quality measurement systems, educational programs, and institution-wide medication safety initiatives, and an assistant professor in medicine at Harvard University. She was also co-editor of "Clinical Crossroads," a series published monthly in the Journal of the American Medical Association. Dr. Audet was appointed to the Institute of Medicine Subcommittee on Quality Improvement Organizations' Evaluation. She serves on the Massachusetts Medical Society and Alliance Charitable Foundation Board and is an assistant professor of medicine and public health at Cornell University. Dr. Audet holds a B.Sc. in cell and molecular biology and an M.D. and M.Sc. in Epidemiology from McGill University and an S.M. in health policy and management from Harvard University.
Jaz-Michael King is responsible for IPRO's e-business strategy including interactive content and community, business development and promotion. He oversees the eServices team at IPRO, where he most recently directed the production of WhyNotTheBest.org, as well as the New York State Department of Health Hospital Profiles Web site, the New York State Health Accountability Foundation's Health Care Report Card and Joint Effort New York (JENY), IPRO's 8,000 member quality improvement community of practice. Mr. King has more than a decade's experience creating rich, usable content online, he has consulted for many national Web sites including the Fairchild Publications family of Web sites and other national brands. Prior to joining IPRO Mr. King served as CEO of MerlinWeb, the Internet solutions company he founded in 1996. Overall, Mr. King has consulted on over two hundred Web sites, and is a strong proponent of open source technology in the public sector. Mr. King has served as co-chair of the Centers for Medicare & Medicaid Services SDPS Web Strategies Workgroup, and serves as judge for the WWW Health Awards.