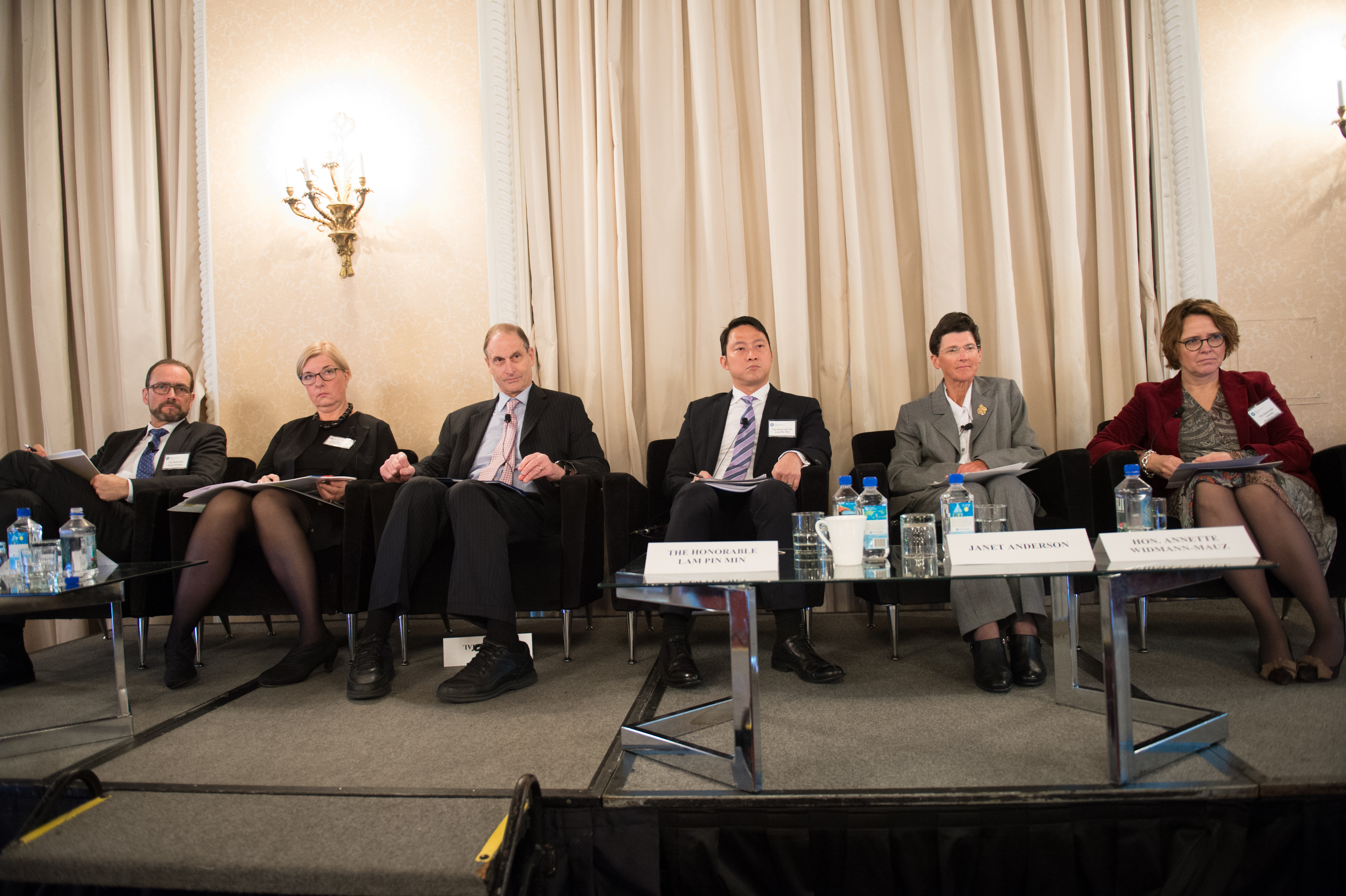 The 2014 symposium brought together health ministers, senior government officials, and leading policy thinkers from Australia, Canada, France, Germany, the Netherlands, New Zealand, Norway, Singapore, Sweden, Switzerland, the United Kingdom, and the United States. 
This year's program focused on patients with complex and costly health and social care needs. Findings from The Commonwealth Fund's 2014 International Health Policy Survey in 11 Countries was released during the symposium and compared the views and experiences of older adults (65 years +) with respect to how well their health system performs on access to care, wait times, management of chronic conditions and care coordination, health promotion, care giver burden, and end-of-life care planning.
A key feature of the international symposium is the Health Ministers' Policy Roundtable, which provides the opportunity for a candid exchanges between ministers and for each minister to comment on his or her country's health policy agenda and to highlight innovative policies and programs underway to move that agenda forward. View video clips from this event below.
| | |
| --- | --- |
| | Peter Dunne, Associate Minister of Health for New Zealand, discussed setting national targets to help drive improvements in the health system. Watch the video. |
| | Lisbeth Normann, State Secretary at the Norwegian Royal Ministry of Health and Care Services, underscored the importance of having a personal doctor who is available after-hours. Watch the video. |
|   | Janet Anderson, First Assistant Secretary for Acute Care in the Australian Department of Health, discussed how Australia is promoting team-based care to improve treatment of people with chronic conditions. Watch the video. |
| | Helen Angus, Associate Deputy Minister for the Ontario Ministry of Health and Long-term Care, talked about a new initiative designed to provide practical, nonmedical services for patients with complex needs. Watch the video. |
|   | Jean-Luc Harousseau, M.D., chairman of the French National Health Authority, discussed the evolution of the doctor-patient relationship. Watch the video.   |