Featured Fellow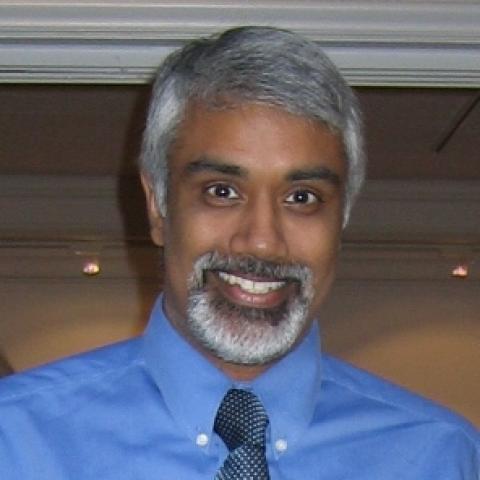 Australian-American Health Policy Fellowship
Associate Professor of Pediatrics
University of Utah
At this time the the Australian–American Health Policy Fellowship is undergoing a formal review and no fellowship is being offered in 2018-19. We look forward to keeping you updated on future funding opportunities. 
---
The Commonwealth Fund has, since 2004, proudly co-sponsored the Australian-American Health Policy Fellowship (formerly the Packer Policy Fellowships). This program offers a unique opportunity for outstanding, mid-career U.S. professionals—academics, government officials, clinical leaders, decision makers in managed care and other private health care organizations, and journalists—to spend up to 10 months in Australia conducting research and working with Australian health policy experts on issues relevant to both countries. A total of 20 fellows, who profiles can be viewed by clicking on the button to the right, have participated in the Australian-American Health Policy Fellowship with the Fund's support.
Health Care System and Health Policy in Australia
The Health Care System 
The Australian health care system provides universal access to a comprehensive range of services, largely publicly funded through general taxation. Medicare was introduced in 1984 and covers universal access to free treatment in public hospitals and subsidies for medical services; Medicare is now sometimes used to describe the Australian health care system though precisely it refers to access to hospitals (hospital Medicare) and medical care (medical Medicare).  Health indicators are strong, for example Australian life expectancy is the third longest in the OECD. Nonetheless, there are concerns in common with many developed countries, such as the ageing of the population, rising levels of obesity, the prevalence of mental illness, and the burden of chronic disease. There is a dramatic gap in the health indicators for the indigenous population compared to non-indigenous Australians. Health care expenditure represents approximately 9% GDP, close to the OECD median but much less than the US.
Australia has a federal system of government, with a national (Commonwealth) government and six States and two Territories. At Federation, health remained the responsibility of the States. However, the Commonwealth Government holds the greatest power to raise revenue, so States rely on financial transfers from the Commonwealth to support their health systems. This makes the Australian health care system a complex division of responsibilities and roles across levels of government. It is also marked by a complex interplay of the public and private sectors.  The system is financed largely through general taxation. Although there is a specific income tax levy (the Medicare levy), it raises a small portion of total finance. There is also a high reliance on out of pocket payments, at 17% of total expenditure.  Government dominates funding, with 43% of total expenditure provided through the Commonwealth, and 25% through other levels of government. This gives the Commonwealth the dominant role in policy making.
The three major components of Medicare cover public hospitals, medical services, and pharmaceuticals. There is a strong and growing private hospital sector. There is government support (subsidies) for private health insurance which covers both hospital inpatient treatment and out of hospital services not covered by Medicare.
Public hospitals are owned and operated by the State and Territory Governments which also deliver a variety of mental health, dental, health promotion, school health and community health programs.  Under funding agreements with the Commonwealth, all Australians are entitled to free treatment as a public patient in a public hospital. Public hospitals can also admit private patients, who may face a range of out-of-pocket charges. Private patients have choice of doctor, ie the patient selects the doctor who is responsible for their care while the public patient has a treating doctor assigned by the hospital. In practice, these are the same doctors but the doctor charges the private patient directly for their medical care. In general, emergency departments are in public hospitals while teaching, education, and research are found in the larger public hospitals which also tend to a treat a more complex case-mix.
The private hospital sector is growing in size and complexity. There is an increasing presence of for-profit firms operating several hospitals. There is a strong focus on elective surgery, and many day only facilities are private. Private patients benefit from subsidized insurance (if insured), and the Medicare subsidies for medical services in hospital.
Most medical practitioners are in private medical practice with fee for service payments. The Medical Benefits Schedule (MBS) sets a fee for each item or service covered by Medicare, for which the Government pays a fixed rebate.  New items added to the MBS are generally assessed for safety, effectiveness and cost-effectiveness, and recommendations for public funding are made by an independent committee. The MBS covers all out of hospital medical services, and in-hospital medical services for private patients. However, medical practitioners are free to set their own fees above the MBS fee, thus exposing patient to out-of-pocket charges. Overall, around 70% of all medical services are bulk billed (direct billed to Medicare) in which case there is no out of pocket fee; bulk billing rates are over 80% for primary care attendances, and vary by specialty with . The out-of-pocket charges for out of hospital services cannot be covered by private insurance, and recent changes have introduced the Extended Medicare Safety Net to provide some protection against high levels of private expenses (though some services, such as cosmetic surgery, are excluded). There is a strong primary medical care sector, and general practitioners (primary care doctors) play a gate keeping role, i.e. specialist treatment will be covered by Medicare only with a referral from a general practitioner. There is free choice of provider, with no enrollment or restrictions. Until recently MBS payments were limited to services delivered by medical practitioners but they are now also available in defined circumstances to patients who use practice-based nursing, psychology, dental and other allied health services.  Generally such services must be delivered as part of a planned program of care, and specifically requested by the patient's physician, before a benefit can be paid.
The Pharmaceutical Benefits Scheme (PBS) provides subsidized drugs at a set co-payment (at a lower level for welfare recipients). It was established more than 50 years ago and now covers about 600 drugs in over 1,500 formulations.  This comprises over 90% of all prescriptions written in Australia. Patients therefore pay the set co-payment regardless of the cost of the drug they receive. There are safety net provisions in place to limit total expenditure. There is direct negotiation on price between the Government and the pharmaceutical company. All new items added to the PBS must be recommended for listing by an independent committee, the Pharmaceutical Benefits Advisory Committee (PBAC), based on an assessment of safety, effectiveness and cost-effectiveness. Australia was the first country to introduce a mandatory requirement for comparative effectiveness and economic evaluation.
Private health insurance funds (and there are many in Australia though the bulk of the market is covered by 4 funds) is highly regulated. Insurance can cover private treatment in hospital (duplicating the public coverage) and out of hospital services not covered by Medicare, for which the majority of services are dental care and physiotherapy. Since 1996, there have been incentives to encourage the purchase of insurance, often described as 'carrots and sticks'. The carrots comprise a 30% rebate on private insurance premiums, effectively reducing the cost. The sticks are an income tax surcharge for higher income earners without private cover. Since 2000, there has been a financial incentive to purchase insurance by the age of 30 and to stay with cover. This is Lifetime Health Cover, an age related premium based on the number of years after 30 without private insurance. Other than that, premiums are community rated. From July 1, 2012, access to the rebate has been means tested, with the full 30% applying only to individuals with an annual income less $84,000 and families less than $168,000.
The improvement of information technology as means of supporting better communication and co-ordination of care has been widely accepted. There has been a Practice Incentives Program for primary care physicians to adopt IT strategies. Current efforts are focused on the implementation of a Personally Controlled Electronic Health Record and are auspice under the National E-Health Transition Authority. 
Fellowship Details
Publication Date:
June 13, 2018