Synopsis
Experts and stakeholders involved in efforts to report information publicly on the performance of health care providers agree that significant changes are needed to make current reporting efforts more consumer-friendly, including the introduction of personalized, tailored information and improvements in data collection, measurement, and presentation.  
---
The Issue
Publicly available "report cards" on the quality and cost of physicians and hospitals have proliferated in recent years. While consumers say they value this information, it can be difficult to understand and use and to date has had minimal influence on consumers' choices. Difficulties in measuring performance at the individual physician level, as well as recent changes in health care delivery, have made the collection and dissemination of consumer-relevant quality information challenging. In this Commonwealth Fund–supported study, researchers interviewed experts and surveyed stakeholders involved in the public reporting of health care quality data to gain their perspectives and insight.
---
Key Findings
Of 29 experts interviewed, 12 said that current physician report cards needed either modest changes or total revamping; 13 of the interviewees felt that report cards needed changes somewhere between these two options.
The majority of interviewees felt that consumers are unaware these report cards are publicly available or that they are unable to use the information provided.
There was broad consensus that measures currently reported are not well-suited to helping consumers make more informed health care choices.
Interviewees felt report cards could offer more consumer-oriented measures, be clearer and more accessible, and include a wider range of information (on cost, for example). They also suggested a need to educate consumers on how to use them.
The six challenges facing public reporting efforts, as identified by interviewees, include: a lack of consumer readiness and engagement, opposition from providers, a lack of funding, political obstacles, insufficient data infrastructure, and the inadequacy of current measurement science.
Stakeholders surveyed for this study strongly agreed that report cards should allow for personalized, tailored information. The performance data could be integrated with a patient's online personal health record, for example, or tailored dynamically based on information entered by the patient, like age, medical condition, or geographic location.
Survey respondents felt that health provider performance information should come from an independent organization or a local multi-stakeholder coalition, rather than a government entity. Almost no respondents said it should come from employers or health plans. 
---
Addressing the Problem
Reforms to improve the availability, richness, and dissemination of health care quality information figure prominently in the health reform law, say the authors. For instance, one of the law's provisions calls for the identification of gaps in quality measures and the improvement of performance metrics on an ongoing basis. In addition, all physicians who participate in Medicare will be required to report performance information to the Physician Compare Web site, beginning in 2015. Already, many states have created all-payer claims databases in support of public reporting initiatives.  
---
About the Study
This study relied on two data sources: 1) interviews conducted between December 2010 and February 2011 with 29 leaders in public reporting of health care performance data; and 2) a survey of participants in the National Summit on Public Reporting for Consumers, sponsored by the Agency for Healthcare Research and Quality, in February and March 2011.
---
The Bottom Line
Policymakers must take advantage of improvements in measurement, data collection, and information technology to deliver consumer-centered report cards that help patients navigate an increasingly complex health care delivery system.
Publication Details
Publication Date:
March 5, 2012
Citation:
A. D. Sinaiko, D. Eastman, and M. B. Rosenthal, "How Report Cards on Physicians, Physician Groups, and Hospitals Can Have Greater Impact on Consumer Choices," Health Affairs, March 2012 31(3):602–11.
Experts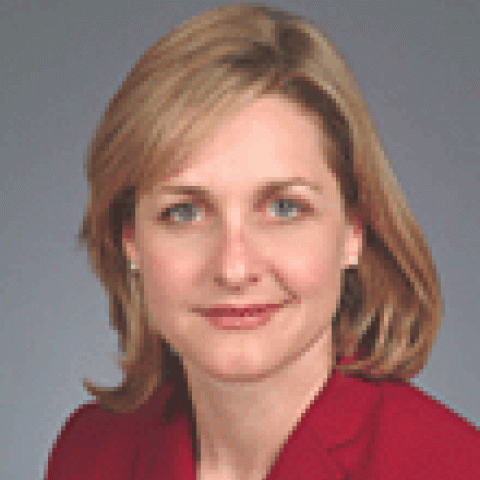 Assistant Professor of Health Economics and Policy, Harvard School of Public Health