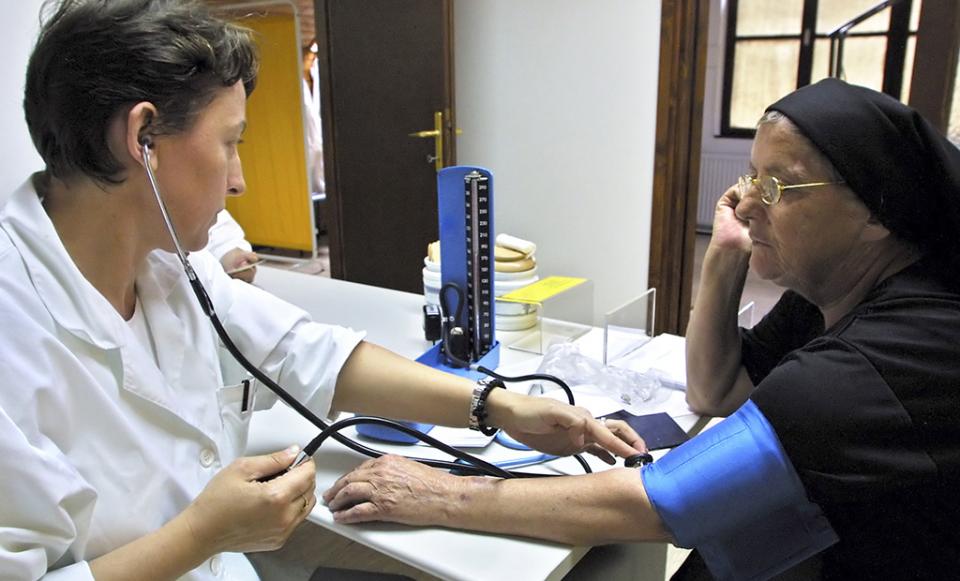 The Issue
A strong primary care system is generally associated with better health and lower costs. But how much does it help people with multiple chronic conditions—a population that is placing increasing demands on health systems worldwide?
A Health Affairs study coauthored by former Commonwealth Fund Harkness Fellow Dionne Kringos looked at survey data across 27 European countries to assess the health experiences of those with chronic illness and the overall strength of national primary care systems. The researchers looked at five care dimensions: structure, accessibility, continuity, coordination, and comprehensiveness.
What the Study Found
People with chronic conditions are more likely to be in good or very good health in those countries with a relatively strong primary care structure and good coordination of care. Those with more than two conditions who they live in countries with a stronger primary care structure, better continuity of care, and more comprehensive care rated their health higher. Of the dimensions measured, comprehensiveness had the biggest effect on health outcomes for people with multiple conditions. "Apparently, being able to offer a broad set of services is especially beneficial for the health needs of patients with complex health problems," the authors write.
Conclusions
Because different groups of patients benefit from different features of a primary care system, any reforms, the authors conclude, should be person-centered, taking the needs, possibilities, motivations, and goals of individual patients into account.
Publication Details
Publication Date:
September 29, 2015
Author:

Dionne Kringos, Johan Hansen, Peter P. Groenewegen, Wienke G. W. Boerma
Contact:
Mary Mahon
, Former Vice President, Public Information
, The Commonwealth Fund
Citation:
J. Hansen, P. P. Groenewegen, W. G. W. Boerma, and D. S. Kringos, "Living in a Country with a Strong Primary Care System Is Beneficial to People with Chronic Conditions,"
Health Affairs,
Sept. 2015 34(9):1531–37.
Experts
2014–15 Harkness Fellow
Postdoctoral/Senior Health Systems Researcher
Department of Social Medicine
Academic Medical Centre (AMC)
University of Amsterdam