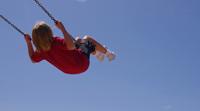 The Facts:
Children with developmental/behavioral problems are eluding early detection.
While programs exist to provide services to young children and their families, child health care providers face challenges in connecting at-risk children with needed services.
Children and their families benefit from a coordinated, statewide system of early detection and intervention for children at risk.
Help Me Grow (HMG) is a unique system that assists families, primary care practices, and other community-based providers in identifying developmental or behavioral concerns in children from birth through age 8; establishes an inventory of appropriate resources; and helps families connect with these programs and services. Program components include: a statewide toll-free telephone number that providers and families can use to access care; partnerships with community-based agencies throughout the state; and child development community liaisons.
This online manual offers guidance for exploring, creating, and/or enhancing an easily accessible system for connecting children with or at risk for developmental or behavioral problems with community resources. The material is based on Connecticut's HMG initiative, a program of the State of Connecticut's Children's Trust Fund within the Department of Social Services.
Based on lessons learned in Connecticut, there has been interest in replicating HMG in other states and communities. The HMG program has already been replicated in Polk County, Iowa and Orange County, California. To assist other states, the Connecticut Children's Medical Center has received a two-year grant  from The Commonwealth Fund. The project provides technical assistance and guidance to five sites, Colorado, Kentucky, New York, Oregon and South Carolina, which were selected through a competitive application process. This manual also provides descriptions of the implementation efforts occurring in these states, as well as in Orange County, California.
Table of Contents:
 Framing the Issue

General Guidance
The Connecticut Experience

Administrative Oversight  

General Guidance
The Connecticut Experience

Outreach to Primary Care Practices  

General Guidance
The Connecticut Experience

The Call Center, Resource Inventory and Data Collection  

General Guidance
The Connecticut Experience

Community Involvement  

General Guidance
The Connecticut Experience

Evaluation  

General Guidance
The Connecticut Experience

Help Me Grow Replication Sites  
Closing Comments  
Publication Details
Publication Date:
September 14, 2010
Citation:
P. Dworkin, J. Bogin, M. Carey  et al., Help Me Grow Replication Manual, The Commonwealth Fund, September 2010.