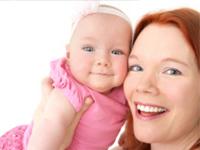 Based on the Parental Well-Being Project at Dartmouth Medical School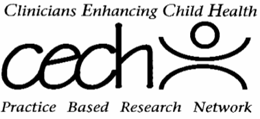 ---
Table of Contents
Section One: Summary of the Parental Well-Being Project Experience
Section Two: Role of the Pediatric Provider in the Screening Process
Section Three: Implementation of Parental Depression Screening at the Practice Level
Section Four: Guide for Organizations to Assist Practices in Implementing Depression Screening
---
Acknowledgements
The Parental Well-Being Project could not have taken place without the practices of Clinicians Enhancing Child Health research network. We would like to thank all of the clinicians and staff for their participation and insightful input into implementation.
Exeter Pediatric Associates, Exeter, New Hampshire
Monadnock Pediatrics, Peterborough, New Hampshire
Plymouth Pediatrics, Plymouth, New Hampshire
Upper Valley Pediatrics, Bradford, Vermont
Dartmouth-Hitchcock Clinic, Manchester, New Hampshire
Dartmouth-Hitchcock Clinic, Bedford, New Hampshire
We would like to thank our collaborator, Dr. Allen Dietrich of Dartmouth Medical School, for his efforts on this project. He played a key role in adapting adult depression approaches to the pediatric setting. In addition, we would like to thank the following practitioners who worked extensively with Drs. Olson and Dietrich in the planning and delivery of this project: Dr. Greg Prazar, Dr. James Hurley, and Dr. Viking Hedberg.
---
Appendices
Full-page versions of the following tools referenced in the implementation manual are available below.
Publication Details
Publication Date:
April 1, 2007
Citation:
A. Olson and C. Gaffney, Parental Depression Screening for Pediatric Clinicians: An Implementation Manual, The Commonwealth Fund, April 2007
Experts
Associate Professor of Pediatrics and Community and Family Medicine, Dartmouth Medical School