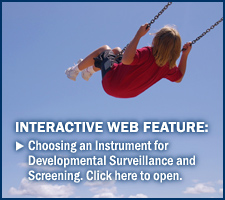 Click on the button at left to use an interactive Web feature/flow chart to answer questions about your screening needs and receive an instrument recommendation.
Introduction
The importance of surveillance and screening for developmental problems in young children is widely recognized by experts and reflected in pediatric practice guidelines. Unfortunately, there are a number of barriers to the practice-based use of developmental screening instruments, including time constraints, practice management problems, and costs.
The large number of available developmental screening methods also makes the selection of instruments challenging. Such instruments differ with respect to their purpose, which may be general screening or screening for specific problems, such as autism, as well as their method, which may be parent-report or practitioner-administered. As a result, practitioners often need guidance in choosing the screening instrument that is right for their practice.
To address this need, we conducted a detailed review of the scientific research on available developmental screening instruments and developed this manual to inform practitioners' selection and application of screening instruments in a range of practice settings.
This manual is divided into the following sections:
Part I: Defining Your Practice's Screening Needs
Part II: Guides to Facilitate Your Choice and Use of Screening Instruments
Publication Details
Publication Date:
February 1, 2008
Citation:
D. Drotar, T. Stancin, and P. Dworkin, Pediatric Developmental Screening: Understanding and Selecting Screening Instruments, The Commonwealth Fund, February 2008.
Experts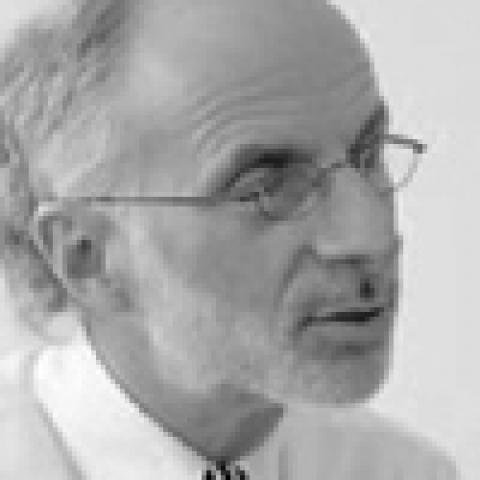 Professor/Chairman and Physician-in-Chief, Department of Pediatrics, University of Connecticut School of Medicine, Connecticut Children's Medical Center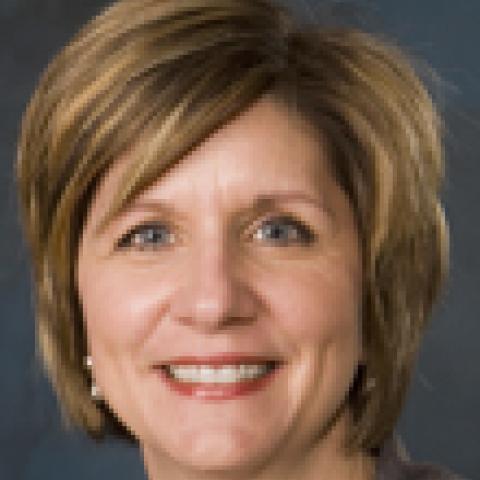 Director of Pediatric Psychology, MetroHealth Medical Center
Director, Center for Adherence Promotion and Self-Management, Cincinnati Children's Hospital Medical Center