Executive Summary
As the nation begins serious consideration of health reform, it is instructive to review the contributions of Medicare and Medicaid over their 40-year history of covering the sickest and poorest Americans—those who typically do not fare well in private insurance markets. These two programs, together with the more recently enacted State Children's Health Insurance Program (SCHIP), have provided many of our most vulnerable citizens with improved access to health care and greater financial protection. Because of their success, they warrant serious consideration as building blocks for a new system of seamless coverage for America's 46 million uninsured people.
Currently, more than one of four Americans, or some 83 million people, are covered by Medicare, Medicaid, SCHIP, or other public programs. About three of five Americans are insured by private insurance—mostly employer coverage—while 15 percent are uninsured. As the nation moves to cover the uninsured, preserving a mixed private–public system of coverage has many advantages: 1) it minimizes disruptions in current coverage; 2) it can build on the strengths of public programs and private coverage; and 3) it requires only minimal new administrative structures.
Public programs can be especially valuable components to health reform. For one, they have low administrative costs and a track record of providing access to needed health care for those who are the most difficult to serve. Medicare, in particular, is an ideal coverage source for older and disabled adults without employer insurance who will transition to Medicare coverage once they turn 65 or are disabled for two years. Such individuals are rarely able to obtain affordable private coverage, since insurers in the individual market have a strong financial incentive to restrict enrollment or limit the benefits of people with serious health problems. Opening up Medicare to these at-risk adults could help prevent serious health conditions from deteriorating and resulting in higher costs to Medicare once they become eligible. Medicare beneficiaries report high satisfaction with their coverage and their ability to access health care services.
Medicaid and SCHIP are also ideal coverage sources for low-income adults and children. These programs often serve as the source of coverage for those with the most serious health problems—children with developmental disabilities, adults with HIV/AIDS, frail elders, and others with serious physical and mental disabilities. SCHIP has been highly successful in reducing the rate of uninsured children; most states have responded to the offer of favorable federal matching by expanding their coverage of low-income children. States' ability to do this, however, depends on how the economy is doing, and may be subject to retrenchment in economic downturns.
Private employer insurance now covers 160 million working Americans and their families. For the most part, employer coverage works well for those Americans whose employers contribute an average of 75 to 80 percent of the plan premium. However, coverage has become increasingly unaffordable for small firms, which are unable to obtain the same benefits at the premium rates paid by larger firms.
For those individuals whose only recourse is the individual insurance market, the availability and affordability of coverage depend heavily on state regulation. Of those who seek coverage in the individual market, about nine of 10 do not buy a plan—because it is difficult or impossible to find a plan that is affordable, because they are turned down, or because they cannot find a plan that meets their needs.
Congress can take steps now to lay the foundation for broader health reform that ensures affordable coverage for all Americans. These include: 1) leveraging Medicare's position as the largest payer for health care to improve health care quality and slow the growth in health care costs; 2) strengthening Medicaid and SCHIP to serve as a base of coverage for all low-income children and adults; 3) reforming individual insurance markets; and 4) making affordable insurance options, including a public insurance option, available to small businesses and individuals through an insurance connector.
Medicare can be a leading force for change in the health care system. It can serve as a model for private insurers in public reporting, rewarding quality, requiring evidence-based care, and encouraging the use of modern information technology. Reforms to Medicare's payment system could improve the accessibility and coordination of care through patient-centered medical homes; help shape a more organized, higher-performing health system; and create incentives for delivering care more efficiently, for example, by preventing avoidable hospitalizations. If initiated early, such reforms could slow the growth in health care costs and "bend the curve" in national health expenditure trends.
Reauthorization and adequate funding of SCHIP are essential steps to covering many of the nation's 8 million uninsured children. Medicaid programs could be strengthened by providing a counter-cyclical federal matching rate that adjusts automatically in times high unemployment, when states undergo serious financial strains. States should also have an incentive to learn from each other—to spread the latest innovations and best practices in information technology, pay-for-performance, patient-centered medical homes, and chronic care management.
Finally, insurance market reforms—including minimum requirements on insurers to cover both the sick and the healthy at the same premium—could ensure the availability of coverage in all states. By organizing a national insurance connector that draws from the experience of Massachusetts, we could expand insurance choices to small businesses and individuals. With more integrated benefits and innovative payment policies, a Medicare-sponsored public plan could also be offered as an option to small businesses and individuals.
A mixed private–public system of universal coverage featuring seamless coordination across sources of coverage could transform both the financing and delivery of health care services. Such a system would build on the best that both private insurance and public programs have to offer while achieving needed savings and ensuring access to care for all.
Publication Details
Publication Date:
September 1, 2008
Citation:
K. Davis and C. Schoen, Using What Works: Medicare, Medicaid, and the State Children's Health Insurance Program as a Base for Health Care Reform, Invited Testimony, House Committee on Energy and Commerce, Subcommittee on Health Hearing on "America's Need for Health Reform," September 18, 2008.
Experts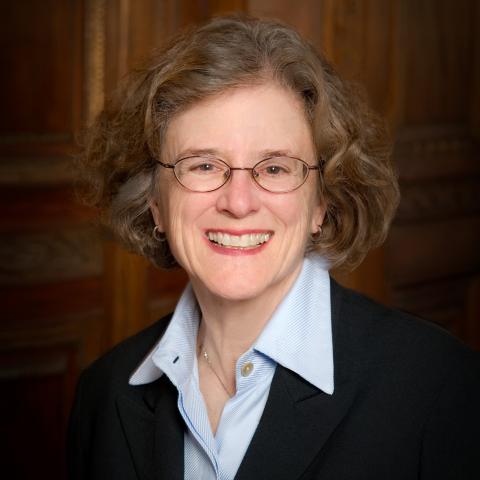 Senior Scholar in Residence, New York Academy of Medicine
Professor Emerita in the Department of Health Policy and Management, Johns Hopkins Bloomberg School of Public Health