How Will the Affordable Care Act Bolster Primary Care?
One "hidden" benefit of the Affordable Care Act is its potential to make primary care more accessible. The U.S. has long lagged behind other industrialized countries on primary care—at great cost to our health and our economy. Throughout the legislation are provisions that, if considered together and implemented effectively, will strengthen primary care for all Americans. With stronger primary care, people will be more likely to receive recommended preventive care and timely care for medical problems before they become serious and more costly to treat.
In a new issue brief, my colleagues and I highlight how health care reform aims to expand and train the primary care workforce, improve provider reimbursement and patient incentives for primary care services, and support innovative approaches to delivering care. Where possible, we estimated the potential impact of these primary care reforms on patients, providers, and payers. For example:
Fifty million Medicare beneficiaries in 2011 will have free access to currently covered preventive services, such as high-blood-pressure screening, alcohol misuse counseling, and colon cancer screening.
Up to 40 million people in 2011 and 90 million by 2013 will no longer have to make a copayment for recommended preventive screenings, including cancer screenings. 
Nearly 40 million Medicaid enrollees in 2013 will have access to free preventive care services.
In 2011, 50 million Medicare seniors will be eligible for free annual wellness check-ups and personalized prevention plans. 
Starting in 2011, as many as 10 million Medicaid patients who have at least one chronic condition could have a "health home" to help them manage their condition. An estimated 8 million newly eligible Medicaid beneficiaries with at least one chronic condition could have a health home by 2014. 
A 10 percent bonus will be paid to primary care practitioners who see Medicare patients (2011–2015). 
Payment rates for primary care physicians who see Medicaid patients will be increased to Medicare levels for two years (2013–2014). 
The Affordable Care Act and the American Recovery and Reinvestment Act (the so-called stimulus package) will together support the training of more than 16,000 new primary care providers over the next five years. 
The capacity of community health centers will double, serving 15 million to 20 million more people by 2015, to help meet the demand of the newly insured.
The Affordable Care Act will also insure an additional 32 million Americans—people who will soon seek out primary care and make the need to make investments in the primary care system more essential than ever. As we observe in the brief, if patients and physicians are to reap the benefits of a strong primary care system, it will be critical for these provisions to be implemented together at both the federal and state levels. Successful implementation will depend on effective coordination between Medicare and Medicaid, and between public and private payers. Furthermore, it will depend on funding for reforms that support communities and the primary care workforce. In order to improve the quality of health care services and slow the rate of health care spending, we need to follow through on the commitments that have been made to build a stronger primary care system in the United States.
For more detail, read How the Affordable Care Act Will Strengthen Primary Care and Benefit Patients, Providers, and Payers.
Publication Details
Publication Date:
January 4, 2011
Citation:
M. Abrams, How Will the Affordable Care Act Bolster Primary Care?, The Commonwealth Fund Blog, January 2011.
Experts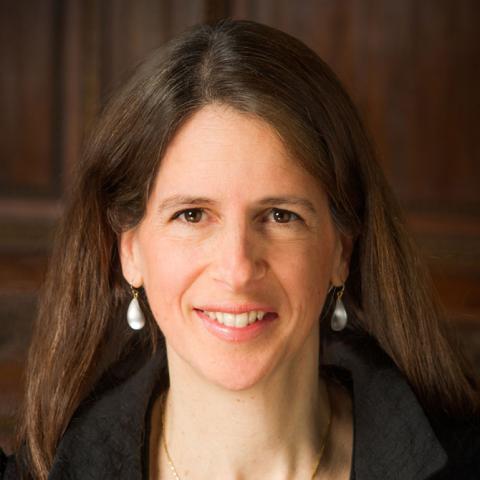 Senior Vice President, Delivery System Reform and International Innovations, The Commonwealth Fund