See more information below about how to submit your letter of inquiry. To go directly to the online application, go to commonwealthfund.force.com.
Technical Support
If you have any questions or difficulties using our online system, please contact our Grants Management Office at [email protected] or call 212-606-3800.
How to Submit a Letter of Inquiry
Register for an account
1. Go to: commonwealthfund.force.com
2. Click "New User?" to begin the registration process (or log in if you're already registered).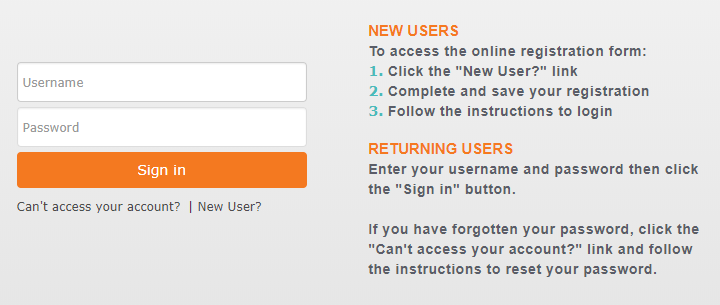 3. Make sure the "Organization" button at the top is selected and fill in all fields as completely as possible, then click "Register."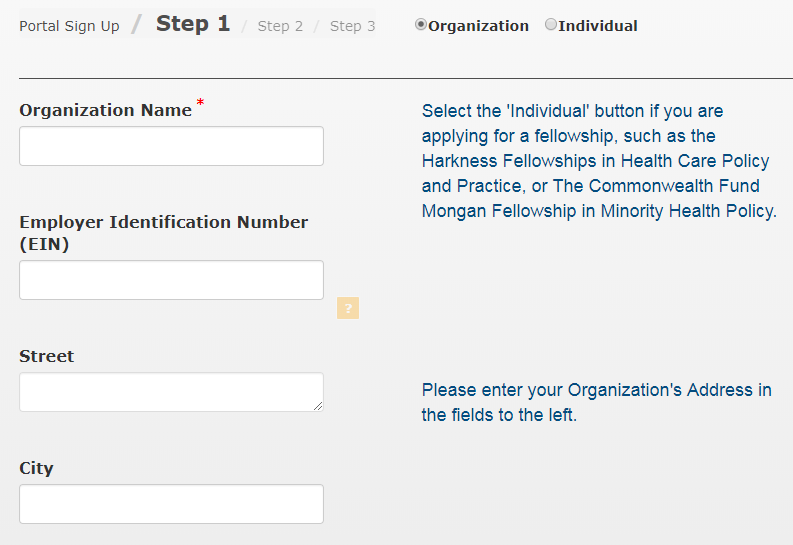 4. You will receive an email from The Commonwealth Fund with the subject line "Thank you for registering! Please verify your Email." Follow the link to verify your account.
5. Click the "Go to Log in Page" button on the verification page to go to the portal and begin your letter of inquiry.
Helpful Tips

The email described in Step 4 may go to your email's spam folder. If you do not receive the email after registering, please check your spam folder.
Your username defaults to everything before the @ sign in your email. It is not your full email address.
Completing a letter of inquiry
1. After logging in, choose the "Applications" tab near the top left of the page.

2. Select the link for "Letter of Inquiry" and begin your letter.
3. If you wish to save your letter in progress before submitting it, you can access it under the "Dashboard" tab under "Letter of Inquiry Applications"