There is significant opportunity and need to improve health system performance in the United States. Within our own borders there is wide variation in performance across states on indicators of access, quality, and costs, illustrating that although there is much we need to learn, better performance is clearly achievable with targeted policies and actions. Although politicians and the press emphasize the insurance coverage expansions and market reforms in the sweeping health reform bill passed last spring, it is less well known that the Patient Protection and Affordable Care Act of 2010 in fact contains numerous provisions to promote reforms in the health care delivery system itself. Depending on how it is implemented, the law offers a unique opportunity to drive real change in the health care delivery system, so that people across the U.S. receive far better and more affordable care.

States are key players in the implementation of national health care reform. State leaders have an imperative to improve health care system quality and efficiency if they are to effectively and sustainably implement the changes driven by the Affordable Care Act as well as the earlier American Recovery and Reinvestment Act of 2009 (ARRA).
This report explores how states can capitalize on the new authority, tools, and resources available through the two laws to reform delivery systems and improve system performance.
The report examines 10 states' initiatives to improve quality and efficiency, and looks at how these states' leaders plan to build on federal health reform in their own improvement efforts. The profiled states—Colorado, Kansas, Maine, Massachusetts, Minnesota, Oregon, Pennsylvania, Rhode Island, Vermont, and Washington—were selected based on 2009 findings indicating that these states were leaders in coordinating quality improvement strategies through public–private partnerships, and that these states' efforts were being integrated into broader state health care reform agendas. This report builds on that 2009 report to address how the profiled states have continued to move forward since the passage of health reform.
The 2009 report suggests five key target areas states can use to improve quality and efficiency: data collection and standardization, data transparency and public reporting, payment reform, and both consumer and provider engagement. This report examines Affordable Care Act provisions most pertinent to addressing these target areas, summarizing how the profiled states have already addressed these target areas and how they intend to use the new law to continue their reform efforts. For each target area, the report outlines the issue's importance, examines how the profiled states are already addressing the issue, looks at the most applicable provisions, and discusses how the profiled states intend to use the Affordable Care Act to go forward. Exhibit ES-1 summarizes how the states profiled in this report are already addressing aspects of the five necessary components of a quality and efficiency agenda.
State activities to pursue reform include:
forming task forces and boards to provide governance, rules, regulation, and infrastructure to health reform implementation;
incorporating new data measures, including meaningful-use requirements, into current data collection efforts; 
exploring new payment reform initiatives and their potential alignment with current state strategies; 
engaging consumers in reform efforts, including providing education and outreach about reform and incorporating consumer input into policies and activities; 
engaging providers in accepting reform's changes, including outreach and education and incorporating provider input into policies and activities; 
investigating exchanges as a mechanism to drive quality and efficiency; and 
collaborating with the federal government, sharing lessons learned from successful projects, and giving input to federal reform policies and activities.
Discussions with state representatives on how to get the most impact from health reform revealed several common themes:
States see national health care reform as an opportunity to truly transform the health care delivery system in the United States.
The Affordable Care Act gives states momentum to build on the quality and efficiency efforts they started with ARRA in 2009. 
The act's quality and efficiency provisions should not be divorced from coverage expansion provisions. 
States face staffing and financial challenges in implementing the law's provisions, and they will need support. 
Strong leadership is critical to advancing states' quality improvement agendas.
Publication Details
Publication Date:
December 23, 2010
Citation:
J. Rosenthal, A. Gauthier, and A. Arons, State Strategies to Improve Quality and Efficiency: Making the Most of Opportunities in National Health Reform, The Commonwealth Fund and the National Academy for State Health Policy, December 2010.
Experts
National Academy for State Health Policy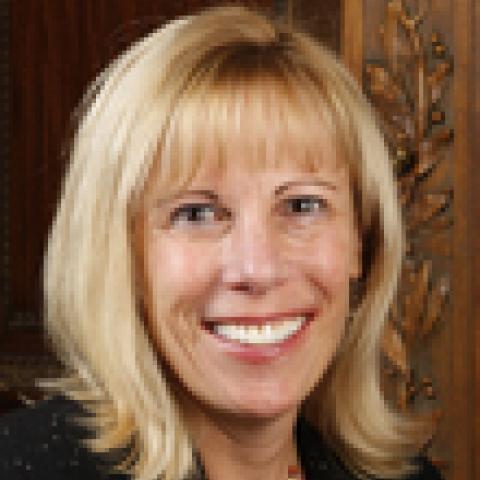 Senior Fellow, National Academy for State Health Policy