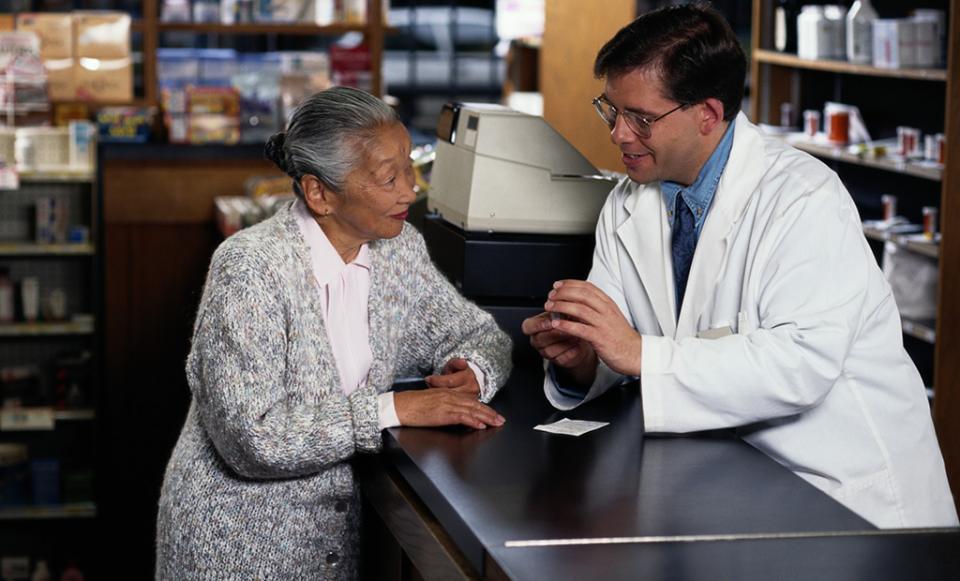 Background
Between 2007 and 2011, there was dramatic improvement on a key measure of health care quality for the elderly: high-risk drug prescribing. The proportion of older adults using a high-risk medication decreased by 30 percent over that period, as highlighted in The Commonwealth Fund's 2015 Scorecard on State Health System Performance. However, over the same time frame there was little change in a similar indicator of quality: the rate of potentially harmful drug–disease interactions. Commonwealth Fund–supported researchers explored the reasons behind the varied results.
What the Study Found
The researchers examined prescription fill rates for the drugs on a high-risk list, using a random sample of Medicare prescription drug plan members. Ten drugs on the list showed the greatest change in frequency of fills between 2007 and 2011. Of those 10 drugs, six contained propoxyphene, a narcotic pain reliever.
The U.S. Food and Drug Administration banned propoxyphene in November 2010, which correlated with a major decrease in propoxyphene prescriptions filled between 2010 and 2011. When the FDA ban of propoxyphene is taken into account, the use of high-risk medications in the elderly improved by 11 percent between 2007 and 2011, compared with the 30 percent decline initially calculated.
Conclusion
The use of high-risk medications is closely related to poor outcomes, mortality, inpatient admission, and emergency department visits. This research suggests that high-risk prescribing remains a troubling, expensive, and dangerous problem facing elderly adults in the United States.
Publication Details
Publication Date:
June 15, 2016
Contact:
Mary Mahon
, Former Vice President, Public Information
, The Commonwealth Fund
Citation:
J. Driessen, S. H. Baik, and Y. Zhang, "Explaining Improved Use of High-Risk Medications in Medicare Between 2007 and 2011,"
Journal of the American Geriatrics Society,
March 2016 64(3):674–76.
Experts
2016 - 2017 Australian-American Fellow
Associate Professor of Health Economics, Health Policy and Management
Director, Pharmaceutical Economics Research Group
Graduate School of Public Health
University of Pittsburgh