Providing Health Care to Vulnerable Populations Without Breaking the Bank
As I write this essay, our national leaders are in the midst of contentious negotiations related to raising the debt ceiling. There is high anxiety in all quarters because both parties agree that deep cuts must be made in government spending. Even previously protected programs are "on the table," such as Social Security, Medicare, and, especially, Medicaid.
Medicaid—a collaboration between federal and state governments to provide health insurance coverage for the poor and disabled—has grown so much and become so costly for state governments that it is under attack. Medicaid now covers approximately 67 million people in the United States, more than one-fifth of our population.
Serious, though disparate, efforts are already under way to "reform" Medicaid. Many Democrats see Medicaid as part of the solution to addressing the problem of the 49 million of our fellow citizens who are uninsured. The Affordable Care Act, if implemented according to schedule, will add as many as 17 million more Americans to the Medicaid roles by 2021. To help states pay for this expansion, the federal government would pay more than their customary share for newly Medicaid-eligible individuals. For example in my state, Utah, the federal share for the newly eligible would increase from 70 percent to 100 percent for 2014 and 2015, and would be phased down to 90 percent by 2020. But many worry that after 2020, the federal government will not keep up with the enhanced payments and the states will be left holding the bag.
Most Republicans see Medicaid as costly and complex and want to repeal current regulations related to determining eligibility. Senator Orrin Hatch (R–Utah) has introduced legislation that would repeal requirements that states must maintain current levels of service to those already enrolled in the program. Recently, 29 governors signed a letter addressed to Senator Hatch and Representative Fred Upton (R–Mich.) asking for repeal of the Affordable Care Act and for fundamental changes in Medicaid that would give states more flexibility and control of the program. The governors offered seven "Guiding Principles" for reforms that include asking Congress to consider a Medicaid "block grant" to states, capped allotments, and the freedom to develop their own financing mechanisms without being required to get permission from federal regulators to do so.
We have also embarked on significant state-level Medicaid reforms in Utah. A new law requires that services for Medicaid beneficiaries (excluding the disabled and those in nursing homes) be provided in a capitated, "risk-based" managed care program. In other words, payment will transition from fee-for-service to a monthly lump sum for hospitals and doctors who provide care for Medicaid patients. Payments and health care services will be delivered through "accountable care organizations" (ACOs) that will not only be expected to provide care more efficiently, but to also meet various quality standards.
This aspect of Utah's reforms is not unique. According to a recently released report from the Medicaid and CHIP Payment and Access Commission [MACPAC], "The Evolution of Managed Care in Medicaid," 47 percent of Medicaid enrollees nationwide are already in comprehensive, risk-based managed care programs. But the boldest aspect of Utah's reforms is a provision that will tie future spending on Medicaid to the growth of our state's economy, which is bound to lead to much smaller increases in Medicaid costs. In an effort to get control of spending, Utah could become the first state to cap its contribution.
As revolutionary as this might seem, there is growing interest in similar caps, and not only among Republicans. Former Vermont Governor Howard Dean (and former Chairman of the National Democratic Committee), has called for a "global budget" for health care spending, saying that the consequences of failing to do so are "tragically large" because higher state Medicaid costs are translating into spending reductions in education. I think it is fair to assume that most Republicans would prefer that states, rather than the federal government, would have control of such a capped health care budget, but regardless, there is consensus that the brakes need to be applied on future spending for health care.
We are in the midst of an intense debate on health care in our country, with questions such as what should be provided, for whom, and how to pay for it. The outcome will redefine the roles of federal and state governments, and the private sector, in our health care enterprise. And perhaps most challenging for all of us will be how to provide necessary services for the most needy and vulnerable among us without breaking the bank.
This post is a commentary on The Commonwealth Fund/Modern Healthcare Health Care Opinion Leaders Survey on Vulnerable Populations
---
David N. Sundwall, M.D. is a professor of public health in the Department of Family and Preventive Medicine at the University of Utah School of Medicine and vice chair of the Medicaid and CHIP Payment and Access Commission (MACPAC)
Publication Details
Publication Date:
August 8, 2011
Citation:
D. N. Sundwall, Providing Health Care to Vulnerable Populations Without Breaking the Bank, Modern Healthcare and The Commonwealth Fund Blog, August 2011.
Experts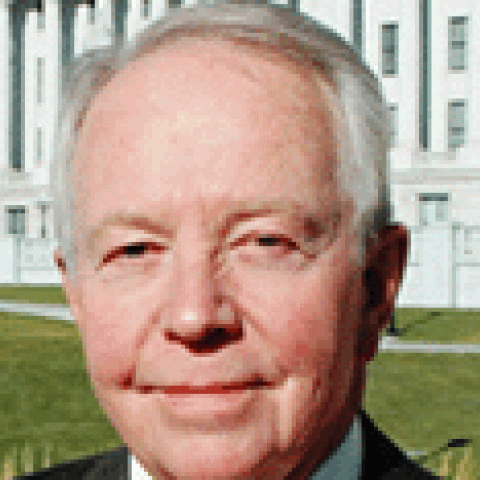 and Vice Chair, Medicaid and CHIP Payment and Access Commission (MACPAC), Professor of Public Health, Department of Family and Preventive Medicine, University of Utah School of Medicine,