State of the Union: Building on the Early Success of Health Reform
In last night's State of the Union address—the first since President Obama signed the Affordable Care Act into law—he highlighted some of the benefits that Americans are seeing from this landmark piece of legislation. Among those already being helped:
adults and children with preexisting conditions, who now have improved access to affordable, comprehensive coverage;
seniors, who have reduced prescription drug costs with the phasing out of the "doughnut hole" in Medicare Part D coverage;
young adults up to age 26, who can stay on or join their parents' health plans; and 
small business owners, who can receive a tax credit to cover a portion of health insurance premiums for employees.
He also noted that the law will save the federal budget a quarter of a trillion dollars over 10 years, and will slow the growth in health care costs. Many provisions in the Affordable Care Act will help to directly lower health insurance premiums, such as increased transparency about insurance premium increases and limits on the percent of insurer premiums that go to administrative expenses and profits. Prevention is being enhanced through better coverage and the elimination of copays for preventive services.
By 2014, when key features of the law—such as the state health insurance exchanges, with subsidies for private coverage, and expanded eligibility for Medicaid—are in place, all Americans will have access to affordable coverage.
As the President observed, now is the time to turn to the bipartisan goal of further reducing the growth in health care costs by adopting medical malpractice reforms and making health care safer for patients. He praised the use of electronic health records in the Veterans Administration; such health information systems bring innovations and efficiencies that should extend throughout the health system, thanks to provisions in the economic stimulus bill to help hospitals and physicians pay for them.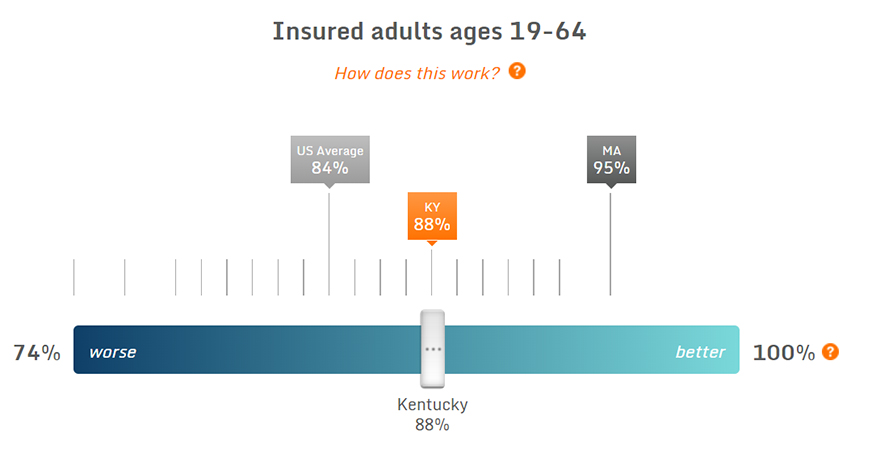 The changes included in the Affordable Care Act should enable us to enter an era of efficiency in health care that will make our health system truly sustainable. Among the changes ahead are:
support from the new Center for Medicare and Medicaid Innovation to test ways to change the payment and health care delivery systems, so that providers are rewarded for the quality of care, rather than the volume of services.
new incentives for hospitals to reduce potentially preventable readmissions;
a new Medicare program to encourage providers to organize into accountable care organizations and then share in the savings generated through reduced costs and meeting quality targets;
a new Medicare program that will bundle payment for an episode of care, so that there is a single bill for acute episodes such as a surgery that covers hospital care, the surgeon, anesthesiologist, radiologist and other physician fees, and rehabilitation costs—making it easier to compare costs and outcomes; and
the development of the Independent Payment Advisory Board, which will identify opportunities to achieve savings in Medicare and make recommendations to spread those savings to private insurers as well.
Health reforms such as these—if implemented carefully—will help ensure we reduce our national deficit and stabilize the economy, while providing all Americans with affordable health care and financial security.
Publication Details
Publication Date:
January 26, 2011
Citation:
K. Davis, State of the Union: Building on the Early Success of Health Reform, The Commonwealth Fund Blog, January 2011.
Experts
Professor Emerita in the Department of Health Policy and Management, Johns Hopkins Bloomberg School of Public Health