Private Insurance
More than 150 million Americans get health insurance through an employer or buy it on their own. The Commonwealth Fund uses national surveys and federal data to track how well private insurance works for those who have it — including whether it enables them to get the health care they need.
Featured Content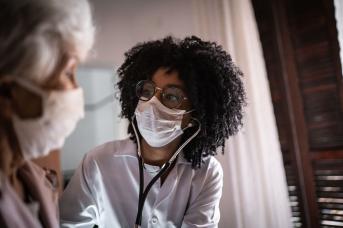 Achieving Universal Coverage
When the COVID-19 pandemic hit, the U.S. had 30 million uninsured people and more than 40 million who were underinsured. According to the Commonwealth Fund's latest Biennial Health Insurance Survey, more than 43 percent of working-age adults were inadequately insured in the first half of 2020.