Improving Health Care from the Ground Up
Health care access, cost, quality, and outcomes can vary greatly from one U.S. community to the next, according to a new report from the Commonwealth Fund Commission on a High Performance Health System. The report, the latest in a series of Commonwealth Fund scorecards that highlight stark differences in health care across the country, ranks 306 communities on 43 measures of health system performance.
"The scorecard is a tool for local health care leaders and policymakers that allows them to focus on where their health care systems fall short, learn from the best-performing areas, and target efforts to improve where they are needed most," said Commonwealth Fund senior vice president Cathy Schoen, a coauthor of the report.
The infographics below highlight the wide variations in performance seen both across and within states. See our online map to interact with the data, and join the conversation on Twitter with the hashtag #localhealth.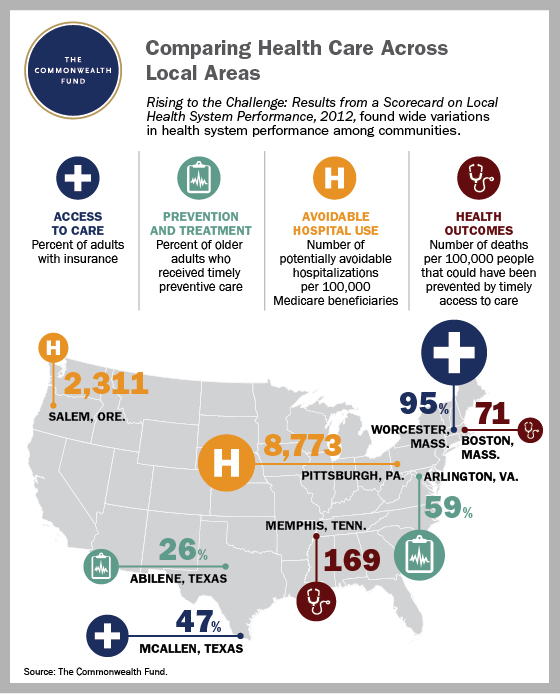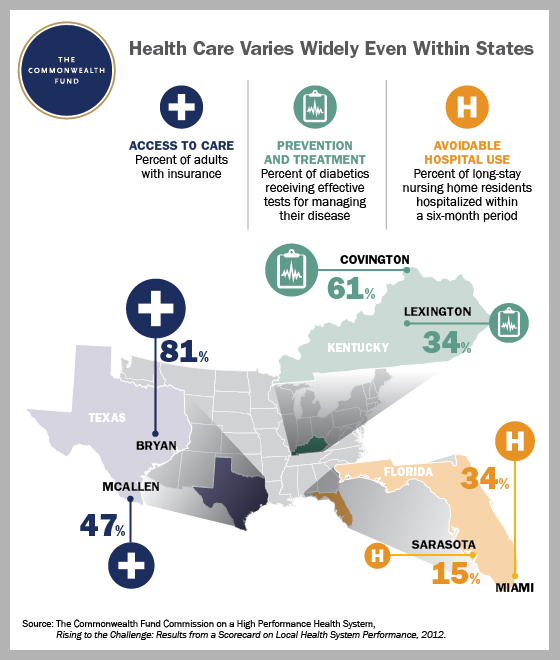 Publication Details
Publication Date:
March 14, 2012
Citation:
Improving Health Care from the Ground Up, The Commonwealth Fund Blog, March 2012.