Value-Based Payment Is Spreading, But Models Need Refinement
Value-based payments by private health plans increased markedly over the past year, according to Catalyst for Payment Reform's 2014 national scorecard. Some 40 percent of payments by private plans to health care providers are now tied to "value," meaning they are linked to better or less costly care, rather than the volume of services provided. In 2013, just 11 percent of such payments aimed to improve quality and efficiency.
According to the report, the value-based payment models that are gaining ground include pay for performance, in which providers receive incentives for better care, and shared savings or shared risk, in which insurers and providers divide savings or losses that result from efforts to coordinate care. Public insurers are also increasingly adopting value-based payments models. More than 300 provider organizations are participating in Medicare's accountable care organization programs, meaning that 5.6 million beneficiaries are being treated by providers who are reimbursed under a shared-savings or shared-risk model, with accountability for meeting performance standards.
Catalyst for Payment Reform president Suzanne Delbanco says now is the time to translate new payment models into real value for patients—better care at lower costs. Both providers and payers are investing in health IT to enable information sharing, hiring new care team members such as patient navigators, and working with consultants to help them create new billing and organizational structures. The costs of such activities can be substantial and—with an already expensive health care system—it is critical these investments lead to more efficient and effective care.
Evaluations of payment reforms to date have generally found mixed results, though there have been some promising examples. The accountable care organizations (ACOs) working under Blue Cross Blue Shield of Massachusetts' Alternative Quality Contract, which includes a global budget and financial incentives, have achieved significant savings across the first four years of the program. And many providers participating in the Medicare ACO programs have been able to achieve savings. In general, there is a great deal of experimentation in payment reform, and we can learn from what is working to help achieve better results across the board.
There is also much to learn from fields such as behavioral economics, psychology, and organizational management sciences to make incentives more effective and ensure that quality improvement goals are met. For example, Ateev Mehrotra and colleagues suggest seven improvements based on behavioral economic principles to enhance the effectiveness of payment reforms (See Exhibit). In addition, non-financial influences may be just as (if not more) important then financial incentives in motivating and supporting high-value care.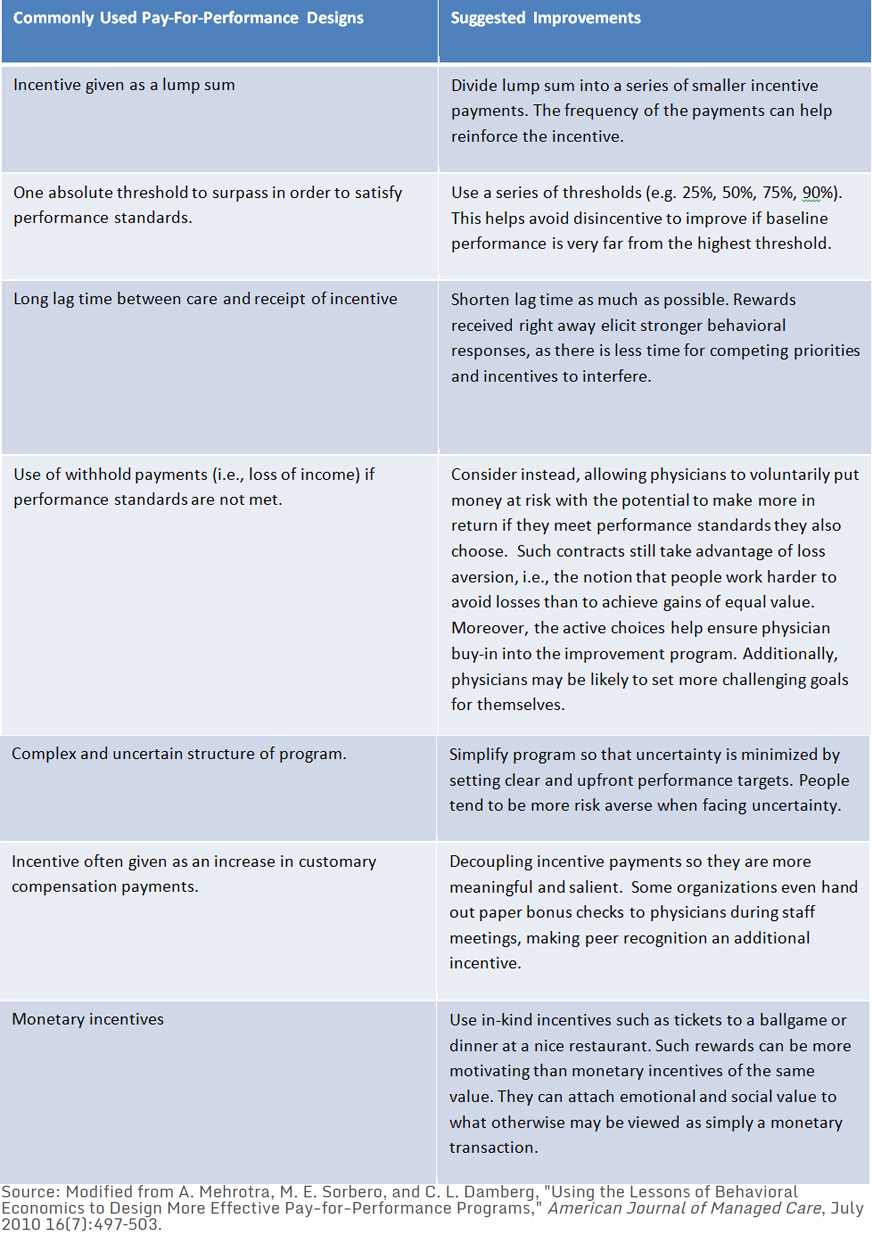 The Commonwealth Fund has recently launched a new initiative, Incentives 2.0, to help uncover and disseminate both financial and non-financial incentives to promote higher-value health care. Read more about this initiative to learn how some organizations are already taking payment reform to the next level.
Do you have thoughts on how we can improve on alternative payment models? We welcome your contributions in the comments section below.
Publication Details
Publication Date:
December 11, 2014
Contact:
Rose Kleiman
, Former Program Associate, Delivery System Reform
, The Commonwealth Fund
Citation:
R. Kleiman and M. Zezza, "Value-Based Payment Is Spreading, But Models Need Refinement,"
The Commonwealth Fund Blog,
Dec. 4, 2014.
Experts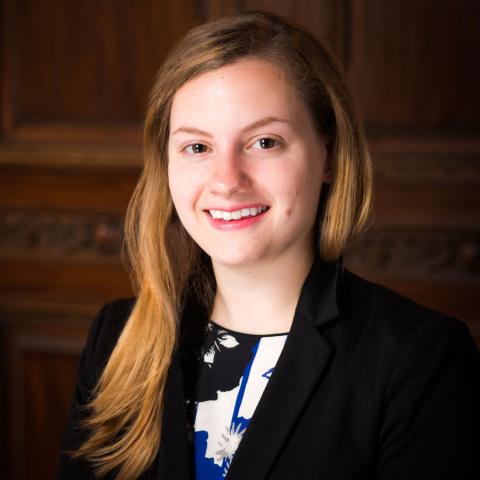 Former Program Associate, Delivery System Reform, The Commonwealth Fund