What a Medicaid Block Grant Would Mean for Tennessee
Immediately after taking office, the Trump administration made plain its intention to reduce federal Medicaid spending by reducing eligibility and narrowing coverage. After failing to "repeal and replace" the Affordable Care Act (ACA), which also would have capped federal Medicaid spending and cut the flow of federal funds to states by more than $1 trillion, the next experiment to curtail Medicaid appears to be block grants, with Tennessee first up at the starting line.
Tennessee lawmakers this term enacted legislation — under "chaotic" conditions, according to several reports — that instructs the governor to negotiate a federal Medicaid block-grant deal. Under the law, the state would further constrict its Medicaid program, known as TennCare II, which already is significantly limited in scope. Having so far refused the ACA Medicaid expansion, Tennessee caps eligibility for parents at 95 percent of the federal poverty level (that is, individuals with annual incomes of just under $12,000) while offering no coverage for nondisabled working-age adults without minor-age children unless they are pregnant. The state's refusal to expand Medicaid has left uninsured more than 380,000 adults who would be covered under an expanded Medicaid and it has meant passing up an estimated $26 billion in federal payments over the next decade.
The state now wants to pursue a Medicaid block-grant experiment under Section 1115, which gives the Secretary of Health and Human Service (HHS) additional powers to approve demonstrations that are likely to promote Medicaid's core objective of insuring eligible people. HHS has relied on this authority to allow states to pursue Medicaid work experiments. So far, three separate federal court rulings have reversed the administration's approvals, finding that the Secretary failed to consider the impact on beneficiaries.
Tennessee's 1115 block-grant experiment would be unprecedented in terms of the scope of impact on beneficiaries. Previous federal court decisions have overturned HHS approvals of 1115 work requirements because states failed to consider the impact on working-age adult beneficiaries. Tennessee's proposal would include not only working-age adult beneficiaries, but nearly every beneficiary group in the Medicaid program, with the exception of those who are dually eligible for Medicare. The block grant would include: pregnant women and infants; the state's poorest children (although it would not extend to the Children's Health Insurance Program for near-poor children); children in foster care and special-needs adoptions; patients with cancer, AIDS, advanced heart disease, severe mental illness, and other life-threatening health conditions; medically frail children with highly advanced needs; the frail elderly; hospice patients; adults with lifelong developmental disabilities; and nursing home patients. How HHS would assess the degree of impact on beneficiaries is unclear. The fiscal note accompanying the Tennessee legislation concludes that officials cannot estimate its impact on people, federal funding, or the state's economy.
Tennessee's proposal sets minimal ground rules. It instructs state officials to make a deal that provides simply for an "allotment" for population growth and "inflation and other costs" while leaving federal funding for state program administration uncapped, meaning that while beneficiary medical care funding would be capped, state administration funding would remain open-ended. In exchange for reduced funding, the state wants "maximum flexibility with regard to existing mandates and regulations" and either an exemption from "any new mandates, regulations, or federal court orders during the period of the block grant" or extra funding to cover compliance costs. The measure seeks no exceptions for emerging public health crises, despite an opioid addiction crisis that ranks among the nation's worst and a rate of HIV prevalence in at least one Tennessee community that includes it in the high-burden regions targeted by the president's HIV initiative.
The shock waves of such an experiment would extend well beyond those immediately affected. Two-thirds of Tennessee's Medicaid program spending comes from federal contributions. Medicaid revenue is the principal financing source for hospitals, clinics, pharmacies, and other institutions operating in the state's most high-need, high-poverty communities. Unsurprisingly, the bill has set off alarm bells among the state's hospitals given the broader impact on their long-term sustainability.
HHS delayed its initial approvals of Medicaid work requirements until it had released guidance to states signaling the types of demonstrations it would approve. That guidance arrived one day before the administration announced its first state waiver approval. With the block-grant experiment, there is a similar expectation that the administration will first issue guidance describing the basic parameters of the demonstrations it will pursue and the guardrails (if any) to be included. While no guidance has been issued, presumably Tennessee acted because officials believe that the administration's plans to move forward are imminent.
As in the case of the work requirement demonstrations, we should expect to see litigation that raises a fundamental question: Does the law allow HHS to approve experiments that threaten to irreparably harm the very people a program has been designed to help? Given the legal outcome of the Medicaid work cases to date, one can expect the courts to take a skeptical view of an experiment that would exact such a high cost on people and health care.
Experts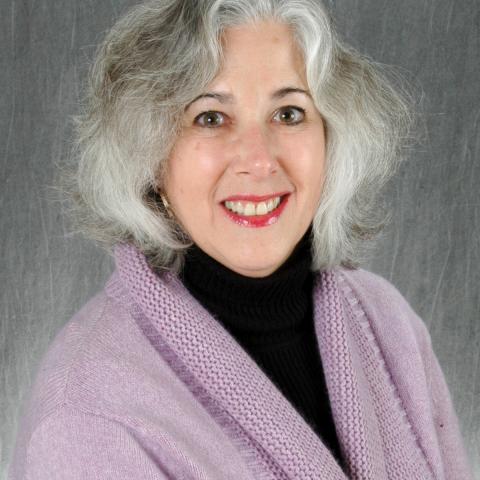 Harold and Jane Hirsh Professor of Health Law and Policy, Milken Institute School of Public Health at the George Washington University