What Recent Federal Courts' Rulings on Contraception Mean for U.S. Women's Health
Federal courts have moved to temporarily block the Trump administration's attempt to roll back the Affordable Care Act's (ACA) contraception coverage requirement. Under this mandate, the ACA requires employers to provide contraception as a free preventive service. But the Trump administration announced new rules in November — after a previous version faced legal challenges — making it possible for virtually any nongovernmental employer to request an exemption from providing contraception based on moral or religious objections. Since the majority of women in the U.S. receive health coverage through their employer, these rules could have huge consequences for millions of women and their families.
On January 13, Judge Haywood Gilliam of California's Northern District issued a temporary injunction on the administration's rules that prevents them from going into effect in 13 states and the District of Columbia.1 These states are involved in a lawsuit against the U.S. Department of Health and Human Services (HHS) challenging the new rules. The following day, Judge Wendy Beetlestone of Pennsylvania extended the injunction nationwide. This means that women now have temporary protection from the risk of losing access to birth control, but only until the lawsuits are resolved.
In addition to preventing unwanted pregnancies, making choices about reproductive health is one way for women to have control of their economic future.  Indeed, having access to birth control has been shown to lift women out of poverty. The administration's new rule would undermine women's capacity to make decisions about whether and when to have children, because if employers opt not to cover contraception, women may have a harder time finding it. The previous policy ensured that women working for objecting employers receive contraceptive coverage through other means; the new rules do not include this requirement. For low-income women who struggle to pay for their birth control, the alternative is usually family planning clinics, including those that receive Title X funding from HHS. However, in August of 2018, the administration announced shortened funding periods for Title X grants, from three years to just seven months. The administration has also proposed banning Title X funding going to clinics that refer women to abortion services. Such actions make it difficult for these clinics to stay open, and further threaten access both to birth control and reproductive health services for low-income and minority women.
The administration's attempt to make it harder for women to access birth control is especially worrisome in light of our findings in a recent Commonwealth Fund analysis on women's health, including maternal health. Women in the U.S. had the highest rate of maternal mortality because of complications from pregnancy or childbirth among 11 high-income countries. The recently passed Preventing Maternal Deaths Act, which channels federal funding to states to study ways of preventing pregnancy-related deaths, is a much-needed step toward improving maternal care in the U.S.
In our study, we showed that women in the U.S. have a harder time getting needed care than women in other high-income countries. They also have worse health outcomes. Notably, U.S. women had the highest incidence of chronic illness, emotional distress, and dissatisfaction with care among women in the 11 industrialized countries that the Commonwealth Fund has used to benchmark health system performance for more than two decades. In the 10 other countries, women's access to health care is not tied to their employment status, and all women have access to free or affordable contraceptives.
The administration's rules will further worsen access to care, and likely health outcomes, for U.S. women. They already pay among the highest out-of-pocket health care costs, and one of three skip needed care because it is unaffordable. While the ACA reduced women's contraceptive out-of-pocket expenses by 20 percent, according to one analysis, the administration's decision to make it easier for employers to deny contraceptive coverage will make it more difficult for women to afford birth control.
The legal challenges faced by the new rules highlight important legal and constitutional issues. First, the new rules are likely to result in decreased use of effective contraception and thus unintended pregnancies – with potentially significant costs for states. Second, the rules may violate the constitutional prohibition on religious accommodations, meaning that the government would effectively force females of reproductive age to pay more out-of-pocket as a result of religious beliefs held by their employer, according to a Brookings Institute analysis.
The administration's new contraception rule, along with other executive actions on health care, jeopardize the coverage gains made under the ACA. While U.S. women are temporarily protected by the recent court rulings, the outcomes of these lawsuits could ultimately limit their right to birth control, further deepening the disparity between them and their peers in other countries.
1 California, Connecticut, Delaware, Hawaii, Illinois, Maryland, Minnesota, New York, North Carolina, Rhode Island, Vermont, Virginia, and Washington.
Experts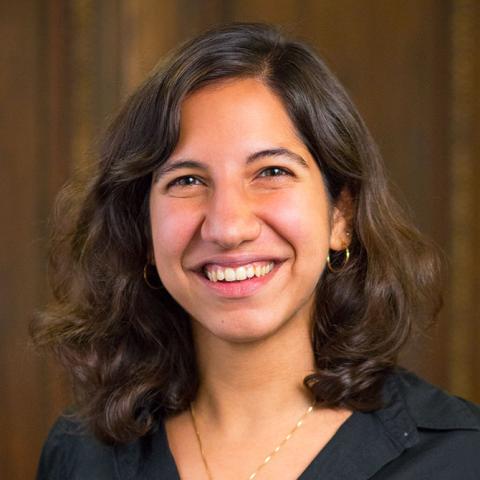 Senior Research Associate (President's Office) and Communications Associate, The Commonwealth Fund
Research Associate, International Program in Health Policy and Practice Innovations, The Commonwealth Fund