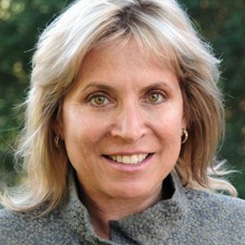 Lynn Barr is CEO of Caravan Health, a consulting firm providing guidance and technical assistance to hospitals and provider groups participating in accountable care programs. About half of her clients are critical access hospitals or rural health clinics based in communities that face severe shortages of ICU beds, ventilators, and personal protective equipment for health care workers. The Commonwealth Fund spoke to Barr about how they are responding to the coronavirus crisis.
Commonwealth Fund: You recently convened 300 physicians and executives from accountable care organizations (ACOs) to share strategies for addressing COVID-19. What's been the response so far?
Barr: In areas where they have cases of COVID-19 already, they are fully engaged, ramping up capacity by reducing elective procedures and switching to telehealth. But in the vast majority of rural areas where they are not yet directly affected, there is still a lot of feeling that this is overblown — that it's a Democrat or a city thing, and not their thing. We are very concerned because in a surge situation they don't have enough resources to respond and are going to have difficulty transferring patients to tertiary care centers when those are overwhelmed.
I've been sharing the report from the Imperial College of London, which concluded that in the absence of swift action the U.S. could see up to 2 million deaths from COVID-19. I live in a rural community of 10,000 people in Nevada, and I'm telling neighbors and community leaders: "Read this, be educated, make sure you're taking this seriously, and stay home."
Commonwealth Fund: What are you most worried about when it comes to health care capacity in rural communities?
Barr: There are so many issues. Let's start with transportation. In some rural communities, they have just volunteer EMS services and scant or nonexistent ambulance service. The volunteers are not trained to take care of highly infectious patients and they are going to get sick. Many rural hospitals already have trouble transferring patients to urban centers during the flu season for lack of capacity. In a surge situation, I expect that to get worse, because by law urban hospitals have to prioritize patients who come through their EDs. Then there's a huge lack of personal protective equipment: many hospitals haven't stockpiled any, because they operate on thin margins. And now they can't get it.
Survey of Caravan Health's Hospital and Clinician Partners

Top three COVID-19-related concerns:

59% — Having insufficient ventilators
49% — Having insufficient ICU space
34% — Not having enough doctors and nurses

Number of ventilators on hand:

9% have none
55% have 1 to 5
18% have 6 to 10

Source: Caravan Health, based on poll conducted March 19, 2020.
Commonwealth Fund: How can we quickly ramp up capacity in rural communities to provide critical care to seriously ill COVID-19 patients?
Barr: I think the most effective thing would be to leverage the military. I used to serve in the First Cavalry Division and know the army's capabilities firsthand. Depending on where the outbreaks are, we can set up regional mobile army hospitals with ICU beds and ventilators to treat rural patients when local hospitals need transfers. The military also could provide ambulances and address staffing shortages that are likely to occur if and when the limited staff in rural communities fall ill.
Commonwealth Fund: You've talked about the potential for a "second tsunami" of deaths and complications among older adults who stay home during the pandemic and don't seek out help when they need it. What advice are you offering your clients about how to address chronic care needs?
Barr: It's a huge worry, especially if we face supply chain issues for drugs. We need to take steps to make sure people can get their medications for diabetes, hypertension, congestive heart failure, COPD, cancer, and other chronic conditions. The pending stimulus bill will make it possible for federally qualified health centers and rural health clinics to use telehealth for many more kinds of visits and bill Medicare under Part B.
But we have to move beyond telehealth visits for acute needs to providing remote chronic care management services over time. This means having nurses have conversations with seniors, checking on them every day, and helping them manage their disease. We think this will be an easier sell now that people are feeling isolated. We are giving all of our clients free access to patient engagement software that they can use to connect with isolated seniors and track temperatures, mental health status, chronic disease symptoms, and basic needs.
Commonwealth Fund: How can health care organizations partner with community organizations and nonprofits to help seniors who are feeling isolated and are unable to get food or other supplies?
Barr: In my community, we don't have Uber Eats or DoorDash. We're trying to fundraise to hire people to deliver food from our local pantry to seniors. The greatest assets in our rural communities are our churches. Rural nurses can work with church members to call seniors who may be feeling isolated or anxious and want companionship.
Commonwealth Fund: What kind of economic impacts from the pandemic are rural providers anticipating for themselves?
Barr: I think the economic fallout is handled pretty well in the stimulus bill, which offers forgivable loans to small businesses to help them cover payroll and debt for the next four months. We shall see what is needed after that. A bigger concern is the Medicare Shared Savings Program. Many of our clients are planning on taking financial risk under the Pathways to Success track. But with all the delayed elective procedures, costs are going to go down this year, and then they may go way up next year. We're asking CMS [the Centers for Medicare and Medicaid Services] to freeze everyone now in the accountable care program where they are until we get through this and to waive downside risk for this year and next; otherwise, we risk having organizations drop out, and it could take years to encourage them to come back.
Commonwealth Fund: What other policy changes would you like to see?
Barr: I'd like to see a waiving of copayments for chronic care management so we can increase adoption and avoid deaths from conditions that aren't well managed during the crisis. More generally, I think we need more consistent messaging around the risks of this virus. One of the rural hospitals we work with had to call police to guard the the doors because local residents were so angry they couldn't visit their hospitalized relatives. The message of how contagious this virus is is not getting through.
Have you changed the way you work in response to COVID-19? We're interested in hearing from you; contact Martha or Sarah.