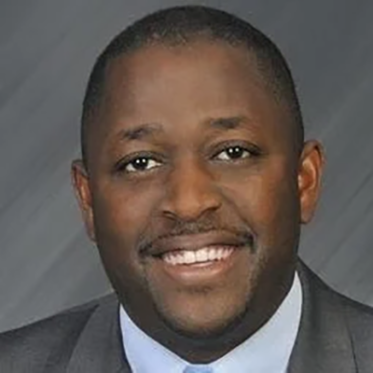 In the spring of 2021, YouTube asked the National Academy of Medicine to convene experts to develop principles for elevating credible health information online. Transforming Care spoke to Garth Graham, M.D., M.P.H., YouTube's director and global head of health care and public health partnerships, about how the platform — which reaches 2 billion people monthly — has been working with health systems like the Mayo Clinic and Mass General Brigham to create high-quality, engaging health content.
Transforming Care: What do popular YouTube creators do well when it comes to communicating complex health care information?
Graham: First, they're all adept at using video to make complicated clinical information digestible and relatable. As a clinician, I get caught up in the studies. But patients want to know, "What does this mean for me?" Some health systems do this by using a question-and-answer format. For example, on the Mayo Clinic's #AsktheMayoMom channel, a Mayo pediatrician and mother answers patients' questions about issues like eating disorders or childhood anxiety, drawing on her professional and personal experiences.
Another thing we saw some creators do well during the pandemic was to present science as it was evolving. To drive home the point that science is never static, it's important to connect the past with the present and say what may not be clear. Some of the scientific journals that have been leaning in to our platform, like the New England Journal of Medicine, are careful to explain when more data are needed. That lets the audience know that the case isn't closed.
Transforming Care: YouTube supports health care experts in developing content. What's been most challenging for these partners as they try to generate helpful, usable information?
Graham: This is a new way of communicating. Many of us in health care have been resistant to thinking about how people receive information. We take a complicated system and, instead of breaking it down, we ask patients to step in our world and accept how we disseminate information. Patients leave the emergency department and get a long printout of discharge instructions, but they may not understand the terms or be ready to take it in. How can we create content that they can find when they need it, so they know how to take care of themselves and what to watch for as they recover? I think that's the journey we're on with health systems. What's been encouraging is that everybody is open to learning from influencers and the next generation of communicators.
Transforming Care: The National Academy of Medicine report Identifying Credible Sources of Health Information in Social Media emphasizes the need to establish trust as well as credibility. What does it take to foster trust?
Graham: Trust means that the viewer feels connected — whether it's to their health care institutions, an influencer, or people who share similar backgrounds. For patients and families, trust requires consistency and the feeling that the person communicating health information has their best interest at heart.
Transforming Care: How has YouTube taken on board the National Academy of Medicine's guidance about elevating credible health content?
Graham: One of first things we did was to adopt labels on YouTube videos to help viewers identify ones from authoritative sources. We've also created "health content shelves" that highlight videos from these sources when you search for specific health topics. These cues can help people find and evaluate credible health information.
We continue to work with academic institutions and nonprofits to understand how to do our work better. We've also globalized our efforts. For example, we've just rolled out health content shelves in the U.K. in partnership with the National Health Service. To be included, providers must attest that they're adhering to the NHS's recently developed standard for high-quality health content.
Transforming Care: There's been a lot of focus on misinformation on social media, but I wondered if you'd seen examples of the opposite. Have members of your community surfaced issues that help inform health care providers?
Graham: Definitely. We see that a lot with creators who talk about their mental health challenges, like Kendall Jenner describing her social anxiety in a video produced with the National Alliance on Mental Illness and Vogue. Videos like these destigmatize mental health and give providers a sense of what it's like for people who live with mental health problems.
Transforming Care: The National Academy of Medicine report also noted the importance of increasing the health literacy of social media users. How is YouTube going about this?
Graham: Enhancing health literacy is one of the things that attracted me to the job. Health care systems, health care providers, government entities, technology companies, and churches — we all need to think of how information drives health outcomes, and how we evolve health communication to the place where there is seamless transfer of information when and where it is needed.