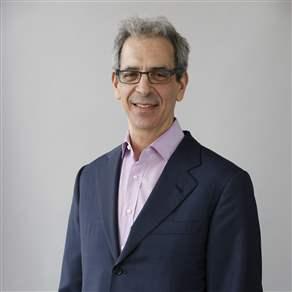 Mitchell J. Blutt, M.D., M.B.A., founder and chief executive officer of the New York–based health care investment firm Consonance Capital, has been elected to the Commonwealth Fund Board of Directors, effective immediately. Prior to founding Consonance Capital in 2005, Blutt was an executive partner of J.P. Morgan Partners. He is also a clinical assistant professor of medicine in the Department of Medicine at Weill Cornell Medical College and the Graduate School of Medical Sciences of Cornell University.
"As a physician with broad experience in business and investing, Mitchell Blutt brings a unique perspective to The Commonwealth Fund's board," said Board chairman James R. Tallon, Jr., who is president of the United Hospital Fund of New York. "His knowledge of finance and health systems will be an invaluable asset to the organization's continuing efforts to monitor U.S. health care reforms to ensure they are achieving the goals of improved access, affordability, and quality.
"We are very fortunate to be able to benefit from Mitch Blutt's depth of knowledge and experience in medicine and health care investments as The Commonwealth Fund continues its work to move our country toward a high performance health system, particularly as we face the challenges of addressing the health care needs of an aging population," said Commonwealth Fund President David Blumenthal, M.D.
Blutt serves on the Dean's Council at Weill Cornell School of Medicine and on the Board of Overseers of the School of Arts and Sciences at the University of Pennsylvania. He is also a member of the New York Academy of Medicine and has been a trustee of the University of Pennsylvania and Penn Medicine, its medical school and health system. In addition, he has served on the boards of Cardinal Health, Fisher Scientific, and the Michael J. Fox Foundation for Parkinson's Research.
Blutt received an M.D. from the University of Pennsylvania School of Medicine and an M.B.A. from the Wharton School.
Publication Details
Publication Date:
August 1, 2014
Contact:
Mary Mahon
, Former Vice President, Public Information
, The Commonwealth Fund