Transforming Care spoke to Vincent Mor., Ph.D., and Robert E. Mechanic, M.B.A., about their research, some supported by the Commonwealth Fund, into the quality and efficiency of postacute care in the United States. Mor, a professor of health services, policy, and practice at Brown University, has been studying disparities in the quality of care in skilled nursing facilities (SNFs) and the influence hospitals have in directing patients to higher-quality ones. Mechanic, a senior fellow at the Heller School of Social Policy and Management at Brandeis University, meanwhile, has been investigating the strategies accountable care organizations are using to manage care once patients are discharged from the hospital.
---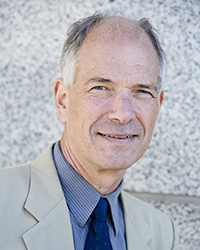 Transforming Care: Your interviews with patients and their families revealed that very few receive guidance from hospital discharge planners when selecting a SNF, leading many to opt for ones that are close to home or known to friends or family members rather than making decisions based on quality metrics. Do you think the new mandate from the Centers for Medicare and Medicaid Services (CMS) requiring hospitals to provide patients with information about the quality of skilled nursing facilities will make a difference?
Mor: Yes. I can't tell you how big a revolution this is. CMS never actually took credit for, nor accepted the blame for the fact that their formal and informal advice to hospitals was, "Just give people a list." In some cases, they would discourage hospitals from giving any information about quality, precisely because they thought this was a slippery slope toward not giving people choice. Under the new guidelines, CMS has finally clarified that choice can include quality information and that discharge planners are supposed to use the quality information that is available. From our vantage point the best practice is to offer choice from within a preferred network, but also give the full list of options.
Transforming Care: What have you observed about hospitals that are relying on preferred networks of SNFs?
Mor: We clearly observed lower rehospitalizations among hospitals that have a preferred network. What is really interesting, from both our site visits and the quantitative data, is that hospitals that start with the places where they send the most patients as a basis for their network seem to do better than those that start from scratch. This is because volume really does matter. Practice facilitates learning how to make the transitions from hospital to SNF without mishap, for both parties. SNFs need extra practice partly because they don't have the depth of staff that hospitals do and part of it is just a talent deficit; it is more difficult to attract the most skilled clinicians to work in nursing homes.
Transforming Care: It seems like one of the risks of creating preferred networks and shifting volume to higher-quality institutions is that it may reduce access for patients coming from lower-performing hospitals that don't have these relationships. Are you concerned about this?
Mor: Very much so. We already see disparities in the quality of skilled nursing facility care. We know that facilities that get a high proportion of patients who are dually eligible for Medicare and Medicaid have lower performance metrics, like rehospitalization rates and longer lengths of stay. I worry that current trends may exacerbate the existence of two tiers of nursing home providers, those serving mostly Medicaid recipients and those that partner with or are preferred providers of the best Medicare Advantage plans and the best hospitals. Some markets will be better than others, but the facilities excluded from high performing networks are more likely to serve dual eligible beneficiaries, the poor, and/or minorities.
Transforming Care: Your research has shown that use of SNFists — that is, physicians and nurse practitioners who primarily practice in skilled nursing facilities — is increasing. Is there any evidence that this has had an influence on quality of care?
Mor: We are investigating that. Past research has shown that skilled nursing facilities that had their own advanced practice nurses had lower rehospitalization rates and better care in a variety of ways. But this new model of having SNFists — who work for physician practices that include hospitalists who work in the hospital but also specialize in nursing home care — is more complicated to evaluate, since we have to bring a multiplicity of data sources together.
---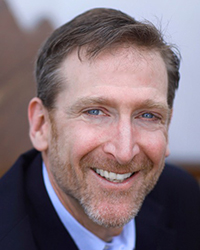 Transforming Care: You've interviewed a number of ACOs about their strategies for managing postacute care, which include creating preferred SNF networks and employing SNFists to manage the care of patients. Other ACOs are substituting home health and outpatient services for facility-based care. Did you find many ACOs directly admitting patients to SNFs rather than hospitals as part of the three-day waiver program?
Mechanic: There's a lot of interest in that — particularly from physician-led ACOs that want to keep people out of the hospital and in appropriate, lower-cost settings. But the volume of direct admits was pretty low. The reason is that it's complicated to organize. Someone in the emergency department has to flag the patient, make sure the patient is an ACO member, and have a designated clinician to sign off that the case is appropriate for a direct admission. Then they have to find a bed in a SNF that CMS has approved to receive direct admissions with at least a three-star rating. You can imagine in a busy emergency department, it's difficult to make all that happen. We also found a lot of ACOs were interested in using home health providers to work with high-risk patients. That was also difficult because home health agencies think in terms of 60-day episodes. Getting them to do one-time visits for care coordination or urgent care isn't easy outside of a certified home health episode. ACOs would need to pay directly for these visits since they aren't covered by Medicare.
Transforming Care: When you looked at collaborations between hospitals and skilled nursing facilities, did you see patterns in what they hoped for from one another?
Mechanic: The hospitals are interested in reducing SNF length of stay, costs, and readmissions. They want to make sure a clinician will see newly admitted patients within 24 hours. Are a care plan and advance directives in place? Will the SNFs discharge them to the ACO's preferred home health agency and make sure they have an appointment with a primary care provider? For their part, the SNFs want the collaboration to provide more referrals — especially if the ACOs expect shorter lengths of stay. They also want to see better communication: Did they get a discharge summary right away? Can they get a clinician on the phone right away? Some ACOs send nurses out to do medication reconciliation, which can help reduce adverse outcomes.
Transforming Care: Do you worry about having a two-tier system of postacute care: one tightly managed and one not?
Mechanic: I think there is clearly a potential for the system to bifurcate. As ACOs get better at steering and gain more experience using narrow networks, it is going to get tougher for skilled nursing facilities to rely on cross-subsidization from Medicare rehabilitation patients to cover the costs of long-term residents covered by Medicaid. The outlook is stronger for home health providers, especially those that are responsive to ACOs and get out to visit patients quickly.