Introduction
A hot dog with too much mustard on it. A washing machine overflowing with soap suds. A suitcase with clothes spilling out of it. These images aren't what you expect to see when you go to your doctor — but in primary care waiting rooms across Canada, posters with these images hang on the walls.
The posters, accompanied with the message "More Is Not Always Better," are intended to prompt patients to talk to their physicians about what kind of care is right for them.
Behind the eye-catching posters is Choosing Wisely, an international movement that began in the United States and has since spread around the world. It was launched in 2012 by the American Board of Internal Medicine (ABIM) Foundation to advance a national dialogue on how to avoid unnecessary medical tests, treatments, and procedures. Today, more than 20 countries have developed campaigns based on a simple but compelling premise: conversations between doctors and patients can help patients choose care that is based on evidence, truly necessary, not duplicative, and free from harm.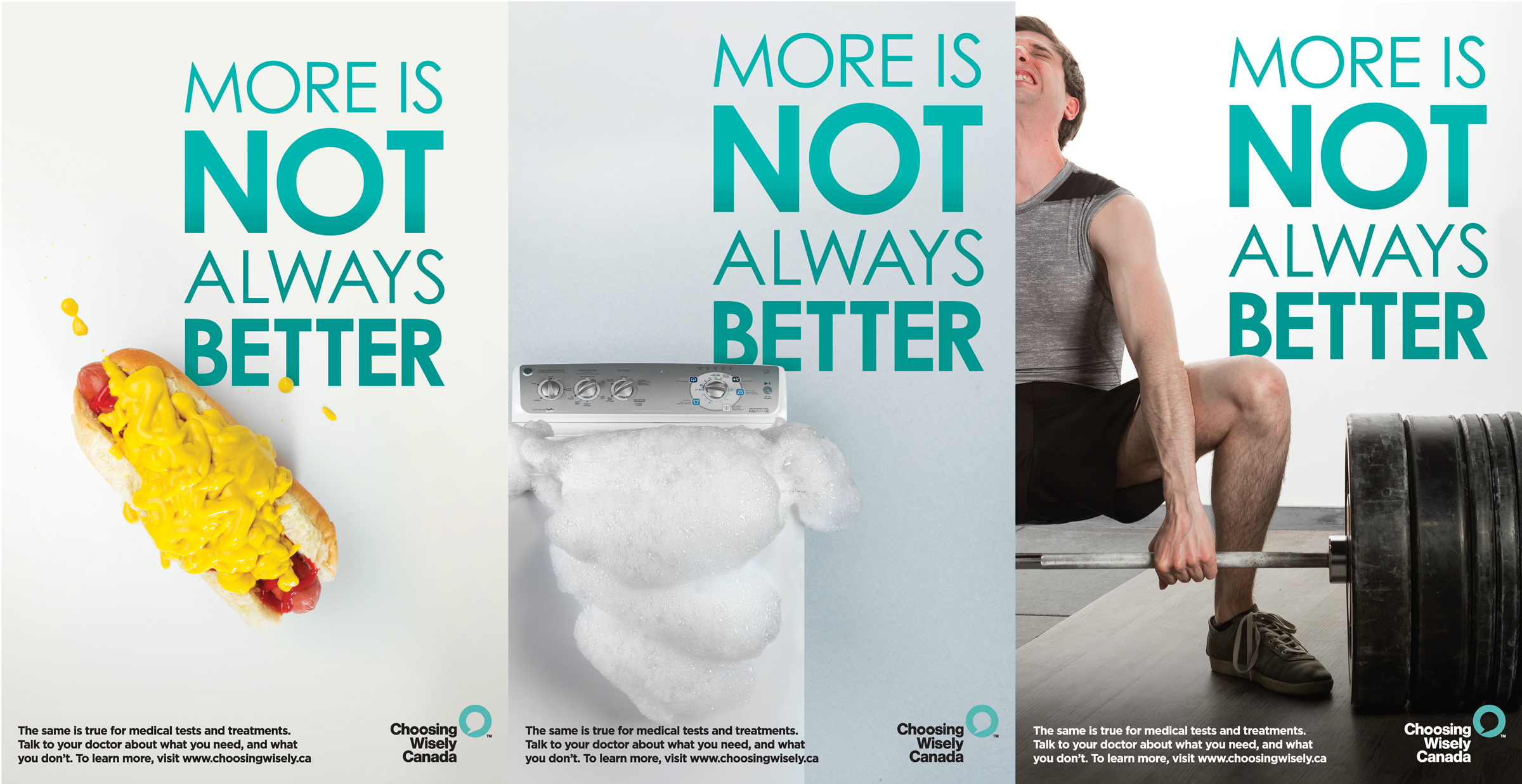 While Choosing Wisely began in the United States, the Commonwealth Fund recognized the value of bringing countries together in an international collaboration to reduce low-value care, share strategies and best practices, and build momentum through joint efforts.
"When we first invested in the idea of the Choosing Wisely international collaboration five years ago, there were six countries at the annual international meeting," said Robin Osborn, vice president at the Fund for international health policy and practice innovations. "Seeing over 20 countries enthusiastically engaged underscores how high a priority reducing low-value care is across countries, and how much we can all learn from each other."