Before the coronavirus pandemic, a handful of maternity care providers were experimenting with video visits, tools to allow at-home monitoring, and texting platforms to engage more women in care and offer ongoing, customized support. While clearly some parts of maternity care can't be shifted to virtual formats — most prominently, hands-on care from doulas, midwives, and obstetricians during childbirth — many can be facilitated by digital health tools. In this roundup, we spoke to maternity care innovators at academic medical centers, nonprofits, and technology startups to find out how they've scaled their efforts during the pandemic.
Since the novel coronavirus made its appearance in the U.S., the health care system has gone through rapid changes to protect patients as well as providers from infection. Some of the biggest disruptions have been in maternity care — forcing changes some say are decades overdue. "Prenatal care hasn't looked very different than the care my mother received and not dramatically different from what my grandmother received," says Erin Clark, M.D., associate professor and division director of maternal–fetal medicine at the University of Utah Health. "How many areas of medicine can you say that about?"
Flipping the Switch to Virtual Care
Before COVID-19, Clark had been testing whether virtual visits made it easier for women to access prenatal care. In her 2015 trial, patients were offered five to seven in-person prenatal visits for ultrasounds, diabetes screenings, and other services and an average of four virtual visits. They were also prescribed fetal dopplers, blood pressure monitors, and scales and trained by providers on how to use them to report readings.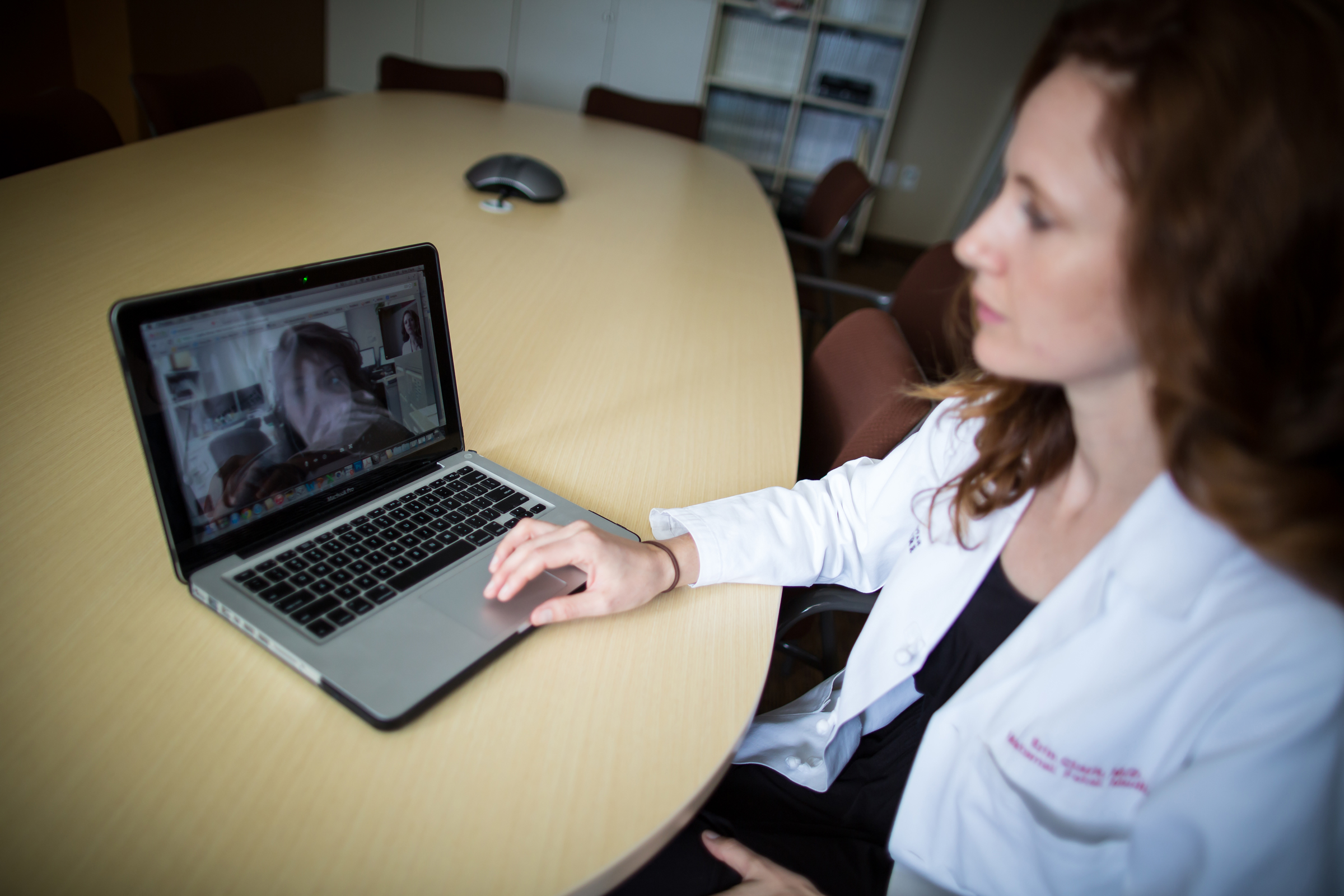 It turned out participants were just as satisfied with virtual visits as they were with in-person prenatal care. "Women needed very little convincing this was a good idea," Clark says, noting that some drive three or four hours each way to her office. For many, the out-of-pocket cost of supplies (from $50 to $100) was easily justified, because virtual visits save on time away from work and money spent on gas and childcare.
Before the pandemic, about 20 percent of expectant mothers at University of Utah Health were using virtual prenatal care, with more shifting to this system as providers came on board. Now, nearly all women, except those near the end of their pregnancy or those with very high-risk pregnancies, are being cared for this way. Because they already had the infrastructure and a model in place, flipping the switch to virtual has been relatively straightforward.
Telehealth in the Safety Net
Maternity care providers and researchers at the University of California San Francisco–Zuckerberg San Francisco General Hospital were also testing virtual visits before the pandemic as part of the SF Respect Initiative, which engaged families covered by Medicaid in designing new prenatal care models. In January, they began exploring whether having virtual prenatal visits would reduce barriers to care for patients who sometimes miss appointments because of work or lack of transportation or childcare. By late March, the use of telehealth had shifted from a pilot to common practice. UCSF maternity providers now conduct about 70 percent of prenatal and postpartum visits via video or phone. Malani Nijagal, M.D., associate professor of obstetrics and gynecology, says video visits have been an effective way to connect with women, particularly after childbirth when she wants to gauge their mood and well-being. "I'm able to pick up cues — including whether they are smiling and interacting," she says.