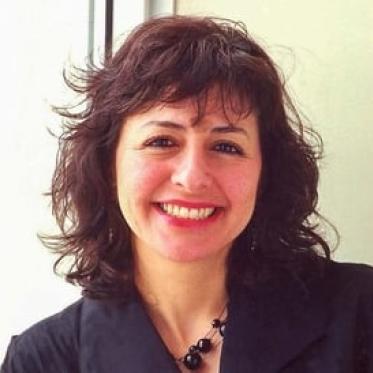 Transforming Care spoke to Hiyam Nadel, M.B.A., R.N., director of the Center for Innovations in Care Delivery at Massachusetts General Hospital in Boston, about how the hospital draws on nurses' problem-solving skills and empathy for patients to design solutions to the problems that plague health care.
Transforming Care: For the last three years, Mass General has solicited nurses' ideas for improving health care through its Innovation Design Excellence Award (IDEA) program. What was the impetus for it?
Nadel: We recognized that nurses are natural innovators. They're around patients 24/7 and are in a unique position to come up with creative inventions, workarounds, and solutions to the problems they encounter. We wanted to help them bring their ideas to scale and also gain insight into what nurses see as problems. We encourage anyone who reports to the chief nurse to submit ideas — this means nurses as well as social workers, occupational therapists, chaplains, and others. Eventually, we'd like to engage patients in designing solutions.
Transforming Care: What parameters do you set?
Nadel: At first, we asked staff to name a problem and their solution. It could be a product, a strategy, a process, or a device. In subsequent rounds, we asked people to submit ideas in categories suggested by staff, including improving communication with patients and learning about disease processes in real time. Employees vote on the winners, selecting four people who receive $10,000 and mentorship to help them move from the ideation stage to prototyping and commercialization.
Transforming Care: Tell us about some of the winning ideas.
Nadel: One is an acuity tool that can be used to determine appropriate staffing levels for cancer patients who need transfusions. Often nurses felt staffing models didn't account for the variables in caring for patients in complex environments. Other winners include an adaptive feeding kit to help patients with ALS feed themselves as their motor function declines and a device that lets babies in the neonatal intensive care unit hear their parents' voices in the right frequency and decibels. Most of the winners are in the prototyping stage.
Transforming Care: As a mentor, how do you work with winners and what sort of advice do you give them?
Nadel: I try to meet with people for an hour each week. At the beginning, we're very focused on seeing the problem through the eyes of the end user, which requires a lot of observation, field testing, and innovation methodology. I also help with market research if they want to commercialize the idea as a way of spreading it. One of our first winners was a nurse who developed a harness that helps prevent patients from falling in bathrooms, which is a huge problem. He recognized that people at risk of falls would continue to try to go to bathroom by themselves, even if help was nearby, because privacy was paramount to them. His harness, which is easily sanitized, enables them to use the toilet without having a nurse at arm's length. In that case, we talked through how the design could be modified to work not just in hospitals, but in patients' homes and other settings. The harness is going through its third design iteration.
Transforming Care: What advice would you give hospitals interested in replicating the IDEA program?
Nadel: Give nurses protected time to pursue their ideas and build the infrastructure needed to take the projects to the finish line. Our program is funded through philanthropy, and we've been able to partner with a design firm that works at a discounted rate because they are excited by the ideas the nurses are developing. Still, one of the biggest barriers we face is lack of time. I also recommend creating multidisciplinary teams and thinking broadly about expertise. During COVID, the plumbers on our team proved to be instrumental in thinking through the filtration needed to create our own masks if personal protective equipment became scarce.
Transforming Care: Was it hard to maintain the program during the pandemic?
Nadel: We were concerned that we weren't going to get any engagement because people were so tired. But we found the opposite was true. It seemed to give people a creative outlet and a sense of control for both their work environment and meeting the needs of patients.
Transforming Care: How does the hospital handle intellectual property rights?
Nadel: Our hospital provides an enormous amount of resources for filing patents and developing licensing agreements including providing access to patent lawyers and tax experts. The rights are owned by both the inventor and the hospital.
Transforming Care: Is there any concern nurses may leave to start their own businesses?
Nadel: No. What they've told me is they are excited to solve real problems and need to be at the bedside to get ideas. If we can excite them about innovation and keep them at the bedside, everybody wins.