Minority populations are less likely than white populations to have employer-based health insurance, even when controlling for a range of workforce and sociodemographic variables, according to a new study. Based on the 1997 Current Population Survey, the study reveals that 69 percent of white workers ages 18 to 64 have health insurance through their employers, compared with 52 percent of black workers and 44 percent of Hispanic workers.
Employer-Sponsored Health Insurance: Implications for Minority Workers, by Fund staff Allyson Hall and Karen Scott Collins and Columbia University's Sherry Glied, shows that these disparities can be found across the board in different industries, among full- and part-time workers, and in companies large and small.
In small firms-those with fewer than 100 employees-the rate of employer-sponsored health insurance among blacks (47%) and Hispanics (38%) is significantly lower than it is for their white co-workers (63%). At companies with 100 to 1,000 employees, 84 percent of whites have insurance, compared with 68 percent of blacks and 61 percent of Hispanics. Minorities fare better at large companies with more than 1,000 workers. At large firms, 85 percent of whites, 76 percent of blacks, and 72 percent of Hispanics have insurance.
These disparities suggest additional barriers to being insured, the authors note. One key obstacle may be the burden of out-of-pocket costs associated with obtaining employer-based coverage. How much of the premium an employer pays can determine whether an employee opts for insurance coverage. The percentage of employees at companies that provide fully financed health insurance has been declining, and only a quarter of blacks and Hispanics have jobs where their employer pays the whole premium.
The authors conclude that an expanded government role may be needed to significantly improve insurance rates among minority workers. Any new initiatives, they say, should target low-income working families and feature intensive outreach strategies.
Facts and Figures
Within the manufacturing sector, 85 percent of white workers have employer-based insurance, compared with 71 percent of black and 60 percent of Hispanic workers.
Among part-time workers, 64 percent of whites have employer-based insurance, compared with 45 percent of blacks and 40 percent of Hispanics.
Fifty-six percent of white workers, 45 percent of black workers, and 38 percent of Hispanic workers with less than a high school education are covered through their employers.
Among workers earning more than $15 per hour, 79 percent of whites have employer-based insurance, compared with 67 percent of blacks and 54 percent of Hispanics.
Publication Details
Publication Date:
February 1, 1999
Citation:
Employer-Sponsored Health Insurance: Implications for Minority Workers, Allyson G. Hall, Karen Scott Collins, M.D., and Sherry Glied., The Commonwealth Fund, February 1999
Experts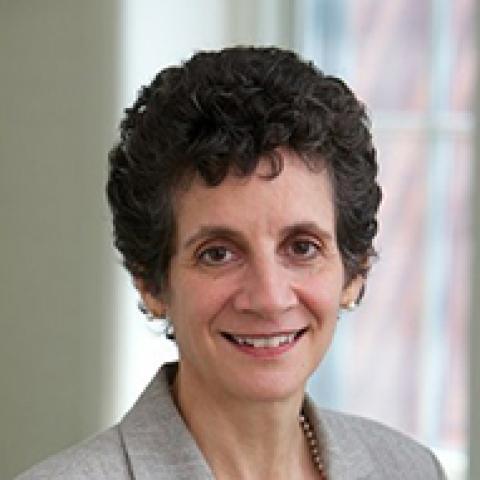 Dean, Robert F. Wagner Graduate School of Public Service, New York University