Executive Summary
For the last several years, interest in collecting and publicly reporting information about the cost and quality of health care has been growing. Yet such activities are controversial. While health care providers and payers face demands to conduct their business more transparently, questions remain about the accuracy of the reported price, process, and outcome information; the comparability of the results across different populations; and whether and how patients and others use the information in making decisions.
Advocates for public reporting argue that it will inject competition into the health system. In addition, they say that public reporting could help providers improve by enabling them to benchmark their performance against other providers, encourage private insurers and public programs to reward quality and efficiency, and help patients make informed choices about their care. There are multiple audiences for health performance information:
Consumers. Consumers could use this information at various points of interaction with the health system, from the time they choose a health plan to the point of selecting a health care provider for a specific service.
Employers/Purchasers. Employers may want information to use in selecting from among various health plans or self-insured options, including the cost and outcomes of providers included in a given plan's network and the plan's record of performance in meeting service and quality standards.
Health plans. While health plans have access to their own claims data, in certain markets they may not have sufficient information to evaluate the price and quality of all physicians, hospitals, and other providers. Plans may also want to benchmark their performance on service and quality measures to their competitors.
Providers. Hospitals, physicians, nursing homes, and other health care providers would benefit from more transparent price and quality information as a feedback loop for improved performance and for identifying the most efficient and effective referrals.
Policymakers. Federal and state officials with responsibility for oversight and monitoring of system performance would benefit from accurate and timely information on providers and health plans to monitor changes in the overall system, pinpoint areas that warrant closer investigation, and encourage the reporting groups to monitor their own performance.
Health services researchers have been active participants in the development of reporting tools and are now providing feedback on how efforts to improve transparency in U.S. hospitals, health plans, nursing homes, and physician practices have fared. A number of lessons have been learned so far:
Public reporting adds value. Some have argued that merely having a feedback loop that allows hospitals, physicians, or health plans to compare their own performance to reported averages, without going public, is sufficient to improve quality. Yet numerous studies point to the positive effects of public reporting. For example, public reporting of comparative data on patient satisfaction enhances and reinforces quality improvement efforts already under way, and appears to stimulate quality improvement activities in areas where performance levels are reported to be low.
Reports must be designed carefully. An emerging body of research indicates that the way information is presented affects how it is interpreted and weighed in decisions.
Collaboration appears to be essential. The most successful approaches to public reporting and transparency have resulted from partnerships involving the public and private sectors as well as purchasers and providers.
Many state and local efforts have proven successful. State and local efforts have proven successful, in part, because the scale is manageable and local sponsors are able to account for factors that affect performance in the regional delivery system.
Research and evaluation have played a critical role. The movement toward greater transparency is in its infancy, and research and concurrent evaluation have actively informed the most successful efforts.
Automated data collection is needed. When data are not routinely and unobtrusively collected as part of the ongoing care process, the result is an additional burden placed on providers and health plans.
A number of legislative proposals related to public reporting and transparency were brought before the 109th Congress. Some aim to encourage transparency in the health care system by expanding the requirements for public reporting in public programs. Others seek to extend the use of health information technology and create an interoperable system for the nation. Such efforts could help to build the infrastructure needed to support public reporting. This legislation is likely to see further action in the immediate future.
Publication Details
Publication Date:
February 1, 2007
Citation:
J. M. Colmers, Public Reporting and Transparency, The Commonwealth Fund, February 2007
Experts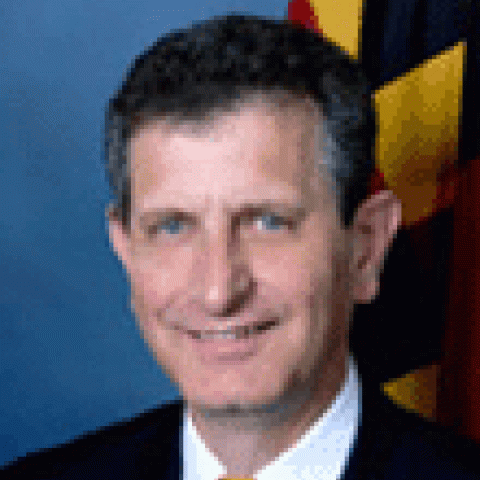 Vice President for Health Care Transformation and Strategic Planning, Johns Hopkins Medicine