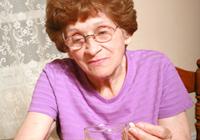 In 2006, prescription drug coverage became available under Medicare for the first time. Called Medicare Part D, the program is the most significant change in government health care programs in 40 years, offering the potential for improved access to needed medications for millions of Americans.
The new program has had success, but has also faced daunting challenges. Researchers now have a chance, early in Part D's second year, to learn from the experience to date and to strengthen the program, particularly as it affects the frailest, sickest, and most vulnerable beneficiaries, including nursing home residents.
The complexity of the program poses particular challenges for "dual eligibles"—Medicare beneficiaries who also qualify for Medicaid benefits. These beneficiaries, most of whom previously had received drug coverage through Medicaid, were switched to Medicare coverage under Part D and auto-assigned to eligible plans beginning January 1, 2006.
Although dual eligibles had the option to switch to a different plan for their drug coverage if they preferred, they were not necessarily in a good position to effectively do so. In addition to having the lowest incomes, this group disproportionately includes beneficiaries with multiple chronic conditions that result in high prescription drug usage: dual eligibles average 10 more prescriptions per month than other beneficiaries. They are the least-educated group of Medicare beneficiaries and are the most likely to be limited in English proficiency. In addition, a disproportionately high percentage of dual eligibles have cognitive impairments.
Although 13.2 million beneficiaries are eligible for a low-income subsidy that helps pay the premiums for Part D and the copayments for medications, 3.3 million of this group are not receiving the subsidy and are not enrolled in Part D. Administrators must find better ways to reach out to those beneficiaries, simplify the enrollment process, and assist beneficiaries in navigating that process. Better communication and closer monitoring of the program's operations would help enhance its quality and increase its value to beneficiaries.
The implementation of the Part D program was a huge undertaking accomplished very quickly. Unlike other benefits available under traditional Medicare, Part D is administered through almost 1,900 stand-alone prescription drug plans (PDPs). The number of PDP options ranges from 45 to 66, depending on where the beneficiary lives. Part D coverage is also available through more than 1,000 private Medicare Advantage Part D plans (MA-PDs) that provide Part A (hospital insurance) and Part B (supplementary medical insurance), as well as Part D prescription drug benefits.
Plans differ from each other in design; in costs of premiums, deductibles, and coinsurance or copayments; in formulary composition; and in the process for obtaining coverage for drugs not included in the formulary. In addition, Part D plans have broad discretion, within certain statutorily prescribed parameters, to decide which drugs to include in their formularies; the strengths and dosage forms of covered drugs to include; and the types of "utilization management processes" used to control drug costs and usages.
To complicate the process even more, a number of entities are involved in the administration of the Part D program: The Centers for Medicare and Medicaid Services (CMS) administers the Medicare program and has overall responsibility for Part D; the Social Security Administration and state Medicaid offices have primary responsibility for approving applicants for the low-income subsidy; Part D plans provide the benefits; physicians prescribe medications based on plan design; and pharmacies fill the prescriptions.
Under utilization management, plans may establish different copayments for different drugs: "tiered pricing" distinguishes among preferred drugs, non-preferred drugs, generic drugs, and specialty drugs. Plans may also limit the number of pills or dosage amounts; require that beneficiaries request prior authorization for covered prescription drugs; or require that they try particular medications included in the plan's formulary before those prescribed by the physician ("step therapy").
Some evidence suggests that utilization management techniques have caused delays or otherwise restricted access to prescription medications, including mental health drugs. These techniques have the potential to cause disastrous outcomes in patients—particularly the most vulnerable.
This report discusses some of the challenges vulnerable Medicare beneficiaries face in using Part D and makes specific recommendations to strengthen the program in certain areas (box). Legislative authority is needed to accomplish some of these changes, such as eliminating or amending the resource test, changing the rules for individuals needing long-term care services, and ensuring that funds for counseling are appropriately available. Legislative changes would also be useful to ensure that current drug regimens are considered when auto-enrollment occurs. In the interim, a different regulatory interpretation of certain legal provisions could help. Most of the other changes that are needed could be accomplished administratively.
Recommendations to Strengthen Part D Program Areas
The Low-Income Subsidy
Eliminate or amend the resource test
Provide enrollment encouragement and assistance
Monitor redeeming and redetermination
Transition from Medicaid to Medicare
Use available information in making plan assignments
Simplify the transition process by extending the supply ofnon-formulary drugs
Expand the "point-of-service" system
The Use of Formularies and Utilization Management Tools
Improve the coverage determination process
Use simpler, more standard procedures
Part D and Long-Term Services and Supports
Ease the process to get appropriate drugs to nursing home residents
Extend protections for nursing home residents to individuals inthe community
Program Quality
Strengthen electronic communication
Provide program information in new ways
Ensure support for counseling
These beneficiaries are the least able to understand how to pursue an exception request or other coverage determination. Some changes to current practices could help beneficiaries and those who assist them resolve problems related to the coverage of specific drugs. Concerted efforts to inform beneficiaries about the coverage determination process, for example, would be helpful, as would standardization of the procedures and criteria used in the exceptions and appeals process.
Experience in 2006 suggests additional steps that could be taken to ensure that the Part D program operates more effectively. More monitoring on the part of CMS is needed, and the government should take steps to strengthen electronic communication systems, provide program information in new ways, and ensure that beneficiary counselors are available, particularly for the frailest, sickest, and most vulnerable.
Publication Details
Publication Date:
May 1, 2007
Author:

Laura Summer, Patricia Nemore, J.D., and Jeanne Finberg, J.D.
Citation:
L. Summer, P. Nemore, and J. Finberg, Improving the Medicare Part D Program for the Most Vulnerable Beneficiaries, The Commonwealth Fund, May 2007