Background: The Small Business Health Options Program

Employer-based health coverage is the backbone of the U.S. health insurance system, providing coverage to the majority of Americans. The system has always functioned better, however, for large employers. Small employers, particularly those with older and less healthy employees and dependents, often find coverage to be very expensive, and sometimes unaffordable. In contrast, large groups can offer a larger and more stable risk pool, permitting insurers to charge lower premiums.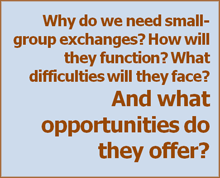 To make it easier for small firms to offer their workers health benefits, the Affordable Care Act established the Small Business Health Options Program, or SHOP, which will create health insurance exchanges through which small groups can consolidate their purchasing power, offer insurers larger and more stable risk pools, and reduce administrative costs. To succeed, the SHOP exchanges, which are expected to be open for business on January 1, 2014, will have to provide small employers with a more attractive alternative to the options currently available—traditional group coverage purchased outside the exchange, self-insuring, or not offering any coverage at all. To attract employers, the exchanges must be able to keep costs affordable and limit the burden posed by the insurance process; perform administrative functions; manage enrollment periods; and, perhaps most important, protect against "adverse selection," which would lead to a disproportionate number of sicker individuals in the exchanges. A special set of papers in the February 2012 edition of Health Affairs addresses these issues and others.  
---
Synopsis Perspectives on the SHOP Exchanges