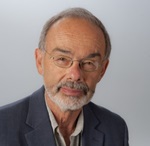 A conversation with Tom Delbanco, M.D.
More than 6 million Americans have unrestricted online access to their medical records, thanks to "OpenNotes," an initiative launched in 2010. Early research suggests OpenNotes and similar programs hold promise for engaging patients in their care, strengthening doctor–patient relationships, and even improving adherence to care regimens. Although not all clinicians are on board, the movement is starting to make converts of even some former skeptics. Tom Delbanco, M.D., a Harvard Medical School professor who leads the OpenNotes initiative with his colleague, Jan Walker, R.N., talked with us about how it all got started, dealing with doctors' apprehensions, and what's next.
To learn more about the experiences of a doctor who participated in an OpenNotes pilot, view our companion piece on Medium.
What were the beginnings of OpenNotes?
For me, it goes back to the 1970s. I was taking a patient's history, trying to decide whether to write in his chart that he might have alcoholism. He saw me struggling, and I told him I was trying to decide whether to write that I suspected he drank too much. He paused and then said quietly, "You'd better write that down." That proved a turning point for him and for me. That's when a light bulb went off. Why shouldn't patients be able to see and contribute to their records?
Is OpenNotes tied to any particular software platform?
No, not at all. OpenNotes is a movement, it's not a software package. You can operationalize OpenNotes on a growing number of EMRs [electronic medical records] sold today. In fact, it's now the default on some installations.
Early patient and physician experiences with OpenNotes have been overwhelmingly positive, but there's more to the story, isn't there?
After our first large-scale pilot, 100 percent of the doctors opted to continue with the program, although about 25 percent of those went forward begrudgingly. At that point, there was concern among physicians that OpenNotes would either interfere with their workflow or scare patients. But 80 percent of the patients took the opportunity to review their records. Moreover, about 85 percent of the patients thought having access to OpenNotes would influence their future choice of a provider.
Were doctors' concerns about workflow valid?
We have done a lot of follow-up work talking to doctors since the 2010 pilots, and the anticipated increase in disruptions just hasn't materialized. It may be a wash: some patients may get in touch more about something in their record, but there is an equal amount who now require less contact. Patients are a lot more resourceful and respectful of doctors' time than we give them credit for. Few see the patient portal as an invitation to call their doctor more often.
What about the possibility of easily accessible medical records actually scaring patients?
We haven't seen this, but it's a legitimate issue that we're looking into. Medical records can be complex and even disturbing. I think it's OK to hope and trust that patients will react appropriately to the content. But at the same time, it's our job to explain content to make sure no one jumps out a window.
The goal of OpenNotes isn't simply access but to actually improve care delivery. What results can you point to thus far?
We've seen striking improvements in terms of trusting doctor–patient relationships, patients' feelings of control over their care, greater knowledge and recall, and adherence to medications.
Are there populations that report a particular benefit from OpenNotes?
Yes, and it's not necessarily whom you'd expect—it's people with more serious comorbid or chronic conditions. Also, elderly, nonwhite, and individuals with less than a high school education.
You have been exploring a next iteration of OpenNotes in which patients, families, and clinicians collaboratively generate notes. What can you tell us about that?
My partner, Jan Walker, is leading this effort. We call it "OurNotes."* The first pilots are under way and others will begin in coming months. Patients can take an increasingly active role in entering data in their medical records. We are collaborating with several medical centers on this effort.
Do you have any predictions about the future of OpenNotes?
I believe this will become the new normal in health care. We just received substantial grants with the goal of expanding it to 50 million Americans. Soon you'll be turning to your smart phone to double-check when you're supposed to take your medications. You might be able to do that already.
* OurNotes is being developed with Commonwealth Fund support.
For recent evaluation results for OpenNotes, see the BMJ Open article "Engaging Patients Through Open Notes: An Evaluation Using Mixed Methods," by Tobias Esch, Roanne Mejilla, Melissa Anselmo, Beatrice Podtschaske, Tom Delbanco, and Jan Walker.