By Brian Schilling
Primary care physicians are a vanishing breed. A 2007 survey found that only about 2 percent of medical residents planned on making general medicine a career.1 The rest, presumably, will pursue careers in a specialty, where salaries are higher and workloads more bearable. If that doesn't bother you as an employer, it should—primary care physicians are the best value in medicine. In fact, employees who have a relationship with a primary care physician will cost you about one-third less than employees that don't. 2
The sad state of primary care and the attendant consequences for U.S. businesses have been an obsession for Paul Grundy, M.D., IBM's director of health care transformation, since early 2005 when Dr. Martin Sepulveda traced the high cost of IBM's health care tab to its "flat out inability to buy good preventive care or primary medicine." But what he calls the real "nirvana moment" came when the two realized that despite IBM's active participation in a handful of highly regarded pay-for-performance efforts, they still hadn't been able to address employees' core concerns around access, convenience, and personalized attention that lead to meaningful, comprehensive doctor–patient relationships.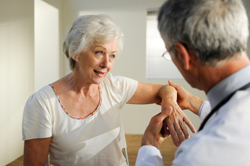 Since then, Grundy has become a national champion of a new care model that seeks to rewrite the status quo: the patient-centered medical home (PCMH). The foundation of the model is ensuring that each patient has an ongoing relationship with a primary care doctor.
"Part of the goal of the PCMH model is to make it attractive to deliver comprehensive care again," said Grundy. "Most doctors want to deliver comprehensive care but the market pushes them into subspecializing and focusing on a part of the patient rather than the whole patient. And without good generalists to deliver comprehensive care and coordinate among physicians, the sick tend to get milked by a system that is designed to sell expensive services."
Of course, the PCMH model is about more than just assigning every patient a primary care doctor to coordinate care. Four medical societies have articulated core PCMH principles around issues such as:
improving access and communication through policies like open scheduling and e-mail communication between doctors and patients,
streamlining coordination of care by better integrating data systems, 
promoting active patient and family involvement and culturally sensitive care, 
adopting advanced clinical information systems to reduce errors and expand the physician's access to critical information and guidelines, and
revising payment systems to reward primary care physicians for taking on the role of care coordinator .
The last point is of special relevance for doctors, and explains the model's broad appeal in the medical community. "Doctors need to be compensated for non-visit-related activities such as connecting with patients electronically and coordinating with other physicians," said Melinda K. Abrams, an assistant vice president for The Commonwealth Fund's Patient-Centered Coordinated Care program. "You can't move ahead with a model like this without redesigning the payment system to support it."
Grundy concedes that the PMCH model asks a lot of primary care physicians, not just in terms of assuming responsibility for coordinating patients' care, but also in terms of adopting health IT, providing better access and learning a new way of doing business.
"The upside for providers is that they'll be compensated in a way that allows them to do things they want to do anyway," he says, referring to things like spending more time with patients, answering e-mails, coordinating with other providers, and tracking patients and populations through registries. "They'll be empowered to deliver better care."
What everyone wants to know, according to Grundy, is will it make a difference? Early reports from more than a half dozen pilot projects suggest that it will.
At Geisinger Health System in Pennsylvania, adopting electronic health records and aligning reimbursement incentives to support patient-centered care as called for under the PCMH model lead to a 20 percent reduction in hospital admissions and a 7 percent savings across the board in medical costs.3
An effort at Community Care of North Carolina found that adopting the PCMH model cut hospitalizations for asthma by 40 percent and asthma-related emergency room visits by 16 percent. The same study found that the effort saved the North Carolina Medicaid and Children's Health Insurance Program programs a combined $535 million.
At Meritcare Health System, a Blue Cross–Blue Shield affiliate in North Dakota, a PCMH pilot project focused on care for diabetic patients yielded a $500 per-patient annual savings. The program has since been expanded to four additional facilities and to include additional chronic illnesses. 4
The model has also sparked considerable interest on Capitol Hill and, in particular, at the White House. Grundy is on his way back to D.C. for his 13th briefing with administration staffers later this month. "The president is very engaged in the details of the model and I believe you'll see that reflected in his reform proposal," said Grundy.
To help identify medical groups that live up to the principles of the PCMH as articulated by the four medical specialty societies that developed them, the National Committee for Quality Assurance now offers a PMCH recognition program. About 400 practices (1,500 physicians overall) have earned NCQA recognition to date. Search for a practice in your area at http://recognition.ncqa.org/.  
 
In 2006, IBM formed the Patient-Centered Primary Care Collaborative (PCPCC), a group of employers dedicated to advancing the tenets of the PMCH model. Additional employers are encouraged to join and participate in one of the more than two dozen different demonstration projects already under way across the country.
"Every HR director, benefits manager, and CFO in the country needs to be dialed in to how health care delivery system models have a real effect on the bottom line," offered Grundy. "The opportunity to move the ball forward is very real and it is very now. You don't want your CEO asking you why you've never heard of the patient-centered medical home."

Resources:
PCPCC Web site
 www.pcpcc.net  

A comprehensive list of PCMH pilot projects 
http://pcpcc.net/content/pcpcc-pilot-projects  

The PCMH brochure
http://www.pcpcc.net/files/PurchasersGuide/PCPCC_Purchaser_Guide.pdf  

Citations:
1 K. E. Hauer, S. J. Durning, W. N. Kernan et al., "Factors Associated with Medical Students' Career Choices Regarding Internal Medicine," Journal of the American Medical Association, Sept. 10 2008 300(10):1154–64.
2 M. J. Sepulveda, T. Bodenheimer, and P. Grundy, "Primary Care: Can It Solve Employers' Health Care Dilemma?" Health Affairs, Jan./Feb. 2008 27(1):151–158.
3C Ledue, "Pilot shows PCMH for primary care can reduce admissions, costs" Health Care Finance News, September 11, 2008 |
4 The AIS Report on Blue Cross and Blue Shield Plans, 2009; http://www.aishealth.com/Products/gblu.html