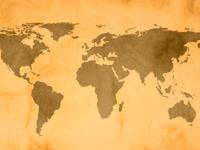 Use the testimony charts in your own presention by visiting Chart Cart.
Executive Summary
Thank you, Mr. Chairman and members of the Committee, for this invitation to testify today on a problem of concern to all Americans: gaps in health insurance coverage and rising health care costs.
The search for effective strategies to extend health insurance coverage to more Americans and contain costs is urgent. One-third of all Americans and two-thirds of low-income Americans are uninsured or underinsured at some point during the year. Family health insurance premiums have risen 87 percent since 2000 while median family incomes have increased by only 11 percent. One-third of families now report medical bill or medical debt problems. We spend 16 percent of our gross domestic product (GDP) on health care, yet we fall short of reaching achievable benchmark levels of quality care.
The key question is how to achieve improved coverage and greater efficiency while maintaining or improving quality. Other countries are achieving universal coverage, much lower spending per capita, and better health outcomes. While the U.S. is unlikely to adopt another country's health system in all its aspects, it is instructive to review what we know about the U.S. health system compared with that of other nations, and to highlight examples of high performance and innovative practices that may provide insights relative to the current U.S. challenge of simultaneously achieving better access, higher quality, and greater efficiency.
U.S. Health System Performance Lags Behind Many Other Industrialized Nations
The U.S. spends almost $2 trillion, or $6,700 per person on health care—more than twice what other major industrialized countries spend—and spending in the U.S. rose faster than in other countries in the last five years. Yet the U.S. is also alone among major industrialized nations in failing to provide universal health coverage. This undermines performance of the U.S. health system in multiple ways. Forty percent of U.S. adults report not getting needed care because of cost. And nearly one-fourth of sicker adults—those who rated their health as fair or poor or had a serious illness, surgery, or hospitalization in the past two years—wait six or more days to see a doctor, compared with one of seven or fewer in New Zealand, Germany, Australia, and the U.K.
The U.S. also stands out for the difficulty of obtaining care on nights and weekends. Only 40 percent of U.S. physicians say they have arrangements for after-hours care, compared with virtually all primary care physicians in the Netherlands.
On key health outcome measures, U.S. performance is average or below average. On mortality from conditions that are preventable or treatable with timely, effective medical care, the U.S. ranked 15th among 19 countries.
Furthermore, the U.S. health care system fails to ensure accessible and coordinated care for all patients. Only 42 percent of Americans have been with the same physician for five years or more, compared with nearly three-fourths of patients in other countries. While patients in the U.S. may need to change physicians when their employers change coverage, many other countries encourage or require patients to identify a "medical home," which is their principal source of primary care and is responsible for coordinating specialist care when needed.
U.S. patients are more likely to report medical errors than residents of other countries. One-third of sicker adults in the U.S. reported such errors in 2005, compared with one-fourth in other countries. And finally, only about one-fourth of U.S. primary care physicians report use of electronic medical records, compared with nine of 10 primary care physicians in the Netherlands, New Zealand, and the U.K.
The fragmentation of the U.S. health insurance system also leads to much higher administrative costs. In 2005, the U.S. health system spent $143 billion on administrative expenses. In 2004, if the U.S. had been able to lower the share of spending devoted to insurance overhead to the same level found in the three countries with the lowest rates (France, Finland, and Japan), it would have saved $97 billion a year.
Innovations in Other Countries That Provide Examples of High Performance
I'm pleased to share with the Committee health system innovations from Denmark, the Netherlands, Germany, and the U.K. that stand out as possibilities for the U.S. to consider, drawing on the Commonwealth Fund's nine years of experience in conducting comparative surveys of the public and health professionals in selected countries.
Public satisfaction with the health system is higher in Denmark than in any other country in Europe. This is related to the emphasis Denmark places on patient-centered primary care, which is highly accessible and supported by an outstanding information system that assists primary care physicians in coordinating care. Denmark, like most European countries, has universal health insurance, with no patient cost-sharing for physician or hospital services. Every Dane selects a primary care physician who receives a monthly payment for serving as the patient's medical home, in addition to fees for services provided. Patients can easily obtain care on the same day if they are sick or need medical attention.
But what most impresses me about the Danish system is its organized "off-hours service." In every county, clinics see patients at nights and weekends. Physicians take direct calls from patients and can access their computerized patient records. They can electronically prescribe medications, or ask a patient to come to the clinic to see a physician on duty. Physicians are paid for the telephone consultation, and earn a higher fee if the problem can be handled by phone. The patient's own primary care physician receives an e-mail the next day with a record of the consultation.
All primary care physicians (except a few near retirement) are required to have an electronic medical record system, and 98 percent do. Danish physicians are paid for e-mail consultations with patients. The easy accessibility of physician advice by phone or e-mail, and electronic systems for prescriptions and refills, cuts down markedly on both physician and patient time. Primary care physicians save an estimated 50 minutes a day from information systems—a return that justifies their investment in an information technology system for their practice.
Physicians are supported by a nationwide health information exchange, a repository of electronic prescriptions, lab and imaging orders and test results, specialist consult reports, and hospital discharge letters that is accessible to patients as well as authorized physicians and home health nurses. It now captures 87 percent of all prescription orders, 88 percent of hospital discharge letters, 98 percent of lab orders, and 60 percent of specialist referrals. Yet, its operating cost is only $2 million a year, or 40 cents per person.
Germany is a leader in national hospital quality benchmarking, with real-time quality information available for all 2,000 German hospitals on over 300 quality indicators for 26 conditions. Peers visit hospitals whose quality is substandard and enter into a "dialogue" on ways to improve. Typically, within a few years all hospitals come up to high standards. Germany has instituted disease management programs and clinical guidelines for chronic care, with financial incentives from insurance funds to physicians to enroll patients and be held accountable for care. Early results show that this system has positive effects on the quality of chronic care.
The Netherlands stands out for its leadership on transparency in reporting quality data, as well as its own approach to primary care and "after-hours" care arrangements. Although most Dutch primary care practices are solo practices, they support each other through a cooperative, including an after-hours nurse and physician call bank service. The Dutch government funds nurse practitioners based in physician practices to manage chronic disease. Under national reforms implemented in 2006, payments to Dutch doctors now blend capitation, fees for consultations, and payments for performance.
The U.K. General Practitioner contract, which went into effect on April 1, 2004, provides bonuses to primary care physicians for reaching quality targets. Far more physicians met the targets than anticipated, leading to a controversial cost overrun but also demonstrating that financial incentives do change physician behavior. The U.K. National Institute for Health and Clinical Excellence conducts cost-effectiveness review of new drugs and technology. The U.K. also publishes extensive information on hospital quality and surgical results by name of hospital and surgeon.
These are just a few examples of innovative practices that the U.S. might wish to investigate more closely and potentially adapt. Most, however, require leadership on the part of the central government to set standards, ensure the exchange of health information, and reward high performance on quality and efficiency.
Conclusion
The U.S. has the world's costliest health system yet still fails to provide everyone with access to care—and falls far short of providing the safe, high-quality care that it is possible to provide. The conclusion that there is room for improvement is inescapable. Achieving a high performance health care system—high-quality, safe, efficient, and accessible to all—will require a major change in the U.S. system of delivering health services. Steps we could take include:
extending health insurance to all, in order to improve access, quality, and efficiency;
assessing innovations leading to high performance within the U.S. and internationally and adopting best practices;
organizing the care system to ensure coordinated and accessible care to all;
increasing transparency and rewarding quality and efficiency;
expanding the use of information technology and systems of health information exchange;
developing the workforce required to foster patient-centered and primary care; and
encouraging leadership and collaboration among public and private stakeholders dedicated to achieving a high performance health system.
These steps would take us a long way toward ensuring that the U.S. is a high-performing health system worthy of the 21st century. Thank you very much for the opportunity to join this panel. I look forward to learning from my fellow panelists and answering any questions.
Publication Details
Publication Date:
January 1, 2007
Citation:
K. Davis, Learning From High Performance Health Systems Around the Globe, Invited Testimony: Senate Health, Education, Labor, and Pensions Committee Hearing "Health Care for All Americans: Challenges and Opportunities," January 10, 2007
Experts
Professor Emerita in the Department of Health Policy and Management, Johns Hopkins Bloomberg School of Public Health