The Affordable Care Act's Health Insurance Marketplaces: A Progress Report
The Affordable Care Act has just passed a new milestone: All states have committed to what kind of health insurance marketplace, also referred to as an exchange, will be running in their states starting in January 2014.
States that want to run their own marketplaces starting next year had until December 14, 2012, to submit applications to the Department of Health and Human Services. States that wish to pursue a partnership marketplace with the federal government had until February 15, 2013, to submit their applications. Under this arrangement, the state might oversee the selection and management of health plans and assisting people with enrollment. The federal government would have primary responsibility for the remaining marketplace operations, including managing the marketplace, their websites and call centers, accepting applications, and determining eligibility for premium subsidies.
In states that chose not to run their own marketplaces or partner with the federal government, HHS will operate a federally facilitated marketplace in their state. States may elect either operational approach in future years, or even decide to shift from a state-run or partnership arrangement to a federally facilitated marketplace.
Stating in October of this year, people who currently buy coverage on their own or are without affordable health insurance through their employer or though Medicare will be able access these marketplaces to compare and enroll in private health plans or Medicaid. They also will be able to apply for subsidies to help them pay for the cost of their coverage.
The Congressional Budget Office estimates that by the end of next year some 9 million people will have enrolled in plans offered through their state marketplace, rising to 25 million by 2022. The majority of the enrollees will also receive premium subsidies.
Status of State Action
Our interactive state map provides a picture as of February 2013 of what type of marketplace consumers can expect to be running in their states when open enrollment begins in October.1 It also shows how states are shaping their marketplaces.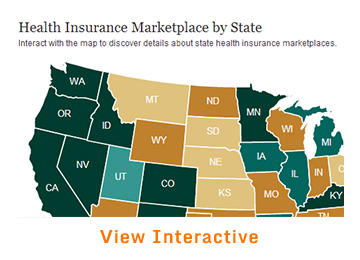 States pursuing a state-run marketplace. Seventeen states and the District of Columbia have received conditional approval from HHS to operate a state-run marketplace in 2014. These states are: California, Colorado, Connecticut, Hawaii, Idaho, Kentucky, Maryland, Massachusetts, Minnesota, Nevada, New Mexico, New York, Oregon, Rhode Island, Utah, Vermont, and Washington. HHS' approval of these marketplaces is conditioned on the states addressing a short list of issues highlighted in the review process.
To establish a marketplace, states must give themselves the legal authority to do so. State legislatures can pass legislation for their governors to sign. In the absence of state legislation, governors might pursue other mechanisms to give them the authority to establish and operate a marketplace, such as an executive order. Of those that have received conditional approval from HHS, 11 states plus the District of Columbia have signed legislation in place establishing an insurance marketplace; two of these, Massachusetts and Utah, had exchanges in place prior to the passage of the Affordable Care Act. After HHS conditionally approved marketplaces in their states, legislatures in Idaho, Minnesota, and New Mexico introduced bills to establish a marketplace. Governors in Kentucky, New York, and Rhode Island issued executive orders establishing marketplaces in their states.
Utah established an exchange for small businesses in 2009. Although HHS granted Utah conditional approval for its marketplace, the state has since requested permission to continue to operate its existing small business marketplace but leave the operation of the marketplace for individuals to HHS. HHS has yet to make a formal decision on this request.
States choosing a state–federal partnership marketplace. Seven states have submitted applications for a state–federal partnership marketplace: Arkansas, Delaware, Illinois, Iowa, Michigan, New Hampshire, and West Virginia. With the exception of Iowa, governors in all states have indicated in their letters of intent to HHS that they would operate both the plan management and consumer assistance functions of the marketplace. HHS has granted conditional approval to three of these states: Arkansas, Delaware, and Illinois. Approval for these marketplaces is also conditioned on states addressing issues encountered in the review process.
States opting for a federally facilitated marketplace. Twenty-six states have indicated that they will neither operate their own marketplaces nor apply for a state–federal partnership. Of these, 11 states—Arizona, Georgia, Missouri, Nebraska, New Jersey, Ohio, Oklahoma, Pennsylvania, South Carolina, Virginia, and Wisconsin—have submitted a letter to HHS stating that they would not operate their own marketplace, and 14—Alabama, Alaska, Florida, Indiana, Kansas, Louisiana, Maine, Montana, North Carolina, North Dakota, South Dakota, Tennessee, Texas, and Wyoming—have made a formal announcement or have not submitted applications. HHS did not approve Mississippi's application for a state-based marketplace as it was submitted by the state's insurance commissioner but not endorsed by the governor.   
Looking Forward
It is critical that federal and state officials press forward in their work to prepare the marketplace for open enrollment that will begin in October of this year, regardless of the type of marketplace that states select. HHS is supporting this effort with multimillion dollar grants so far to 34 states and the District of Columbia for marketplace development (Exhibit 1). HHS awarded 11 states and the District of Columbia Level II establishment grants for more advanced marketplace planning. There will be three more opportunities in 2013 and four in 2014 for states to apply for grants.2 The Commonwealth Fund will update this blog post and map as implementation of the state insurance exchanges moves forward across the country.
---
1. The map and blog content are based on analysis by Sara Rosenbaum, Nancy Lopez, Taylor Burke, and Mark Dorley of George Washington University; the National Conference of State Legislatures, Federal Health Reform: State Legislative Tracking Database (Washington, D.C.: NCSL), available at http://www.ncsl.org/default.aspx?TabId=22122; and press reports, including Politico.com and Politicopro.com.
2. http://cciio.cms.gov/resources/factsheets/hie-est-grant-faq-06292012.html 
Publication Details
Publication Date:
June 16, 2011
Citation:
S. R. Collins and T. Garber, "The Affordable Care Act's Health Insurance Marketplaces: A Progress Report,"
The Commonwealth Fund Blog,
June 2011.
Experts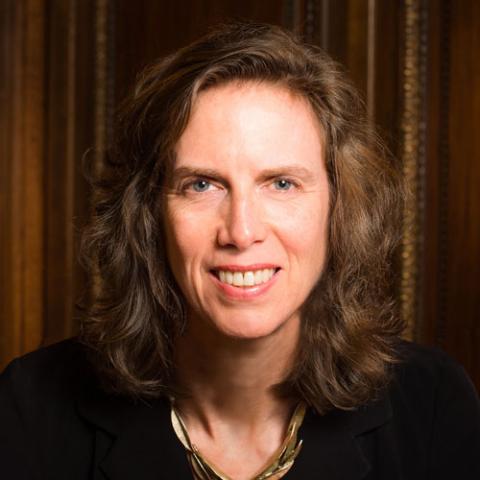 Vice President, Health Care Coverage and Access, The Commonwealth Fund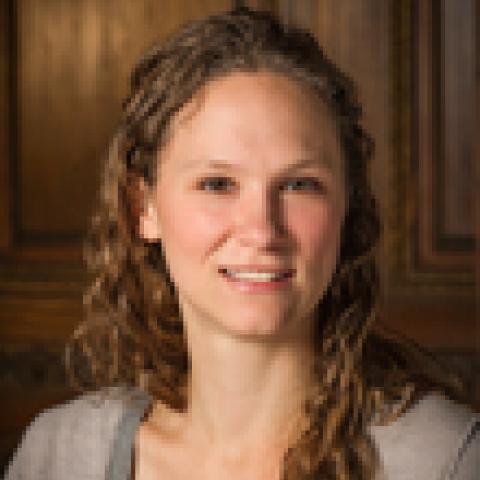 Senior Analyst, Manatt Health Solutions