Medicare's Decision to Cover the Alzheimer's Drug Aduhelm: What Will It Mean for Patients and the Program?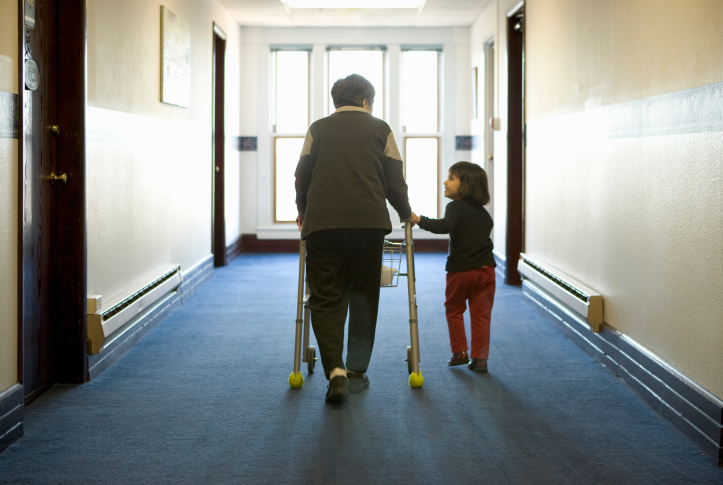 Aimee Cicchiello

Former Program Assistant, Cost Control and Medicare Programs, The Commonwealth Fund
Aimee Cicchiello

Former Program Assistant, Cost Control and Medicare Programs, The Commonwealth Fund
At an annual per-patient price of $28,200, how would Medicare coverage of the controversial Alzheimer's drug Aduhelm affect Medicare beneficiaries and program costs?

Medicare has proposed covering Aduhelm, a controversial and costly drug for treating mild Alzheimer's disease, conditional on the drugmaker Biogen collecting additional safety and effectiveness data
This post was updated on April 8, 2022.
On April 7, the Centers for Medicare and Medicaid Services (CMS) announced that Medicare would cover Aduhelm, a drug for the treatment of mild Alzheimer's disease, conditional on the drug manufacturer Biogen collecting more data on effectiveness and safety. Medicare will cover the drug only for beneficiaries enrolled in a clinical trial approved by CMS or supported by the National Institutes of Health (NIH). The price has been set at $28,200 per year — before accounting for the costs of determining eligibility, monitoring, treating side effects, and drug administration. Aduhelm is not a curative therapy and patients could take the drug for multiple years.
Although Aduhelm is approved by the Food and Drug Administration (FDA), it been controversial in terms of its effectiveness, safety, and price. This blog post examines the decision to cover the drug, the impact on costs, and the overall effect on the Medicare program. It also may help to provide insight into how an impending pipeline of high-cost drugs may be covered by Medicare.
How many Medicare beneficiaries have Alzheimer's?
About 6 million people are estimated to have Alzheimer's disease. Most are age 65 or older and enrolled in Medicare. Approximately half of Alzheimer's cases are classified as mild. The CMS memorandum on the proposed coverage decision also notes that Alzheimer's disease is more prevalent among Black and Hispanic communities than in white communities. CMS is requiring that the racial and ethnic diversity of patients in Aduhelm clinical trials is representative of the national population diagnosed with Alzheimer's disease, unlike the population that participated in the drug's previous trials.
What does it mean for drugs to be covered conditional on evidence development?
CMS has the option to cover a new drug conditional on the development of additional evidence on safety and effectiveness, known as Coverage with Evidence Development (CED). There are currently 21 drugs and medical devices that were approved using CED and are waiting on final decisions or conducting evidence collection. CMS is requiring beneficiaries to be administered Aduhelm in a hospital outpatient setting and enrolled in a CMS-approved or NIH-supported clinical trial, which will limit the number of beneficiaries with access to the drug.
Is the drug expected to be widely available and used?
Many health systems, including Cleveland Clinic, Mass General Brigham, and Mount Sinai of New York City, have announced that they will not administer Aduhelm because of safety and effectiveness concerns. Combined with potentially restrictive eligibility criteria, Medicare beneficiaries may find it difficult to find a provider to administer Aduhelm.
How much will Medicare pay for the drug?
The drug will be covered under Medicare Part B, which funds outpatient drugs that are typically administered under the supervision of a physician or nurse. Medicare pays 80 percent of the cost of the drug and the beneficiary (or supplemental insurance, if any) is responsible for paying the remaining 20 percent. Physicians and hospital outpatient departments are responsible for purchasing the drugs, and then are paid by Medicare and patients. For new drugs covered under Part B, once sufficient data on sales are available, the total payment by Medicare and the beneficiary is calculated by taking the Average Sales Price and adding a percentage to account for variations in acquisition costs (i.e., 6% add-on, minus required reductions known as sequestration). Physicians or hospitals retain the difference between the total payment and their actual acquisition costs. This can result in substantial gains or losses for providers, particularly with expensive drugs.
How much will Medicare beneficiaries pay for the drug?
Medicare beneficiaries will be responsible for 20 percent of the total cost. If the average sales price is $28,200 per year per patient, then the average Medicare beneficiary would pay about $5,640 per year. The vast majority of beneficiaries in traditional Medicare have some form of supplemental coverage that could help cover costs. In response to higher costs, supplemental insurers could increase premiums, which could further reduce the affordability of supplemental coverage.
Medicare Advantage plans have the flexibility to lower cost sharing but most Medicare Advantage plans require beneficiaries to pay 20 percent coinsurance for Part B drugs. While all Medicare Advantage plans have out-of-pocket limits for Part A and Part B services, the average limit is set at $5,153 in 2022. This means most Medicare Advantage enrollees who receive Aduhelm would pay for much of the costs out-of-pocket and exceed the out-of-pocket limit.
Could Medicare coverage of Aduhelm increase Part B premiums?
The standard Medicare Part B premiums are set to cover 25 percent of the expected Part B spending per person for a year. The Medicare Trustees projected in August 2021 that the standard Part B premium for 2022 would be $158.50, which did not account for the costs of Aduhelm. In November, CMS raised the Part B premium to $170.10, in anticipation of the increased spending from Aduhelm. Biogen halved its initial price in December; the lower price combined with fewer people using the drug as a result of a CED decision could lower projected Part B spending and thus lower projected Part B premiums in future years.
How could the Medicare coverage decision affect Medicaid?
Medicaid is responsible for covering the Medicare Part B premiums and cost sharing for people who are dually eligible for Medicare and Medicaid, potentially making state Medicaid programs liable for higher Part B premiums and 20 percent of the total Medicare payment for the drug. Even with rebates and other policies that may reduce outlays, states and Medicaid programs may face substantial costs.
Would this affect the solvency of the Medicare Hospital Insurance trust fund?
Since the drug is covered by Part B, it would not have a direct effect on the trust fund. However, if the drug reduces the use of Part A covered services, such as hospitalizations, then it could help extend the solvency of the trust fund. Likewise, if side effects from the drug increased hospitalizations or the use of other Part A–covered services, then it could shorten the life of the trust fund. However, such savings would likely not materialize for some time, if at all.
Publication Details
Contact
Gretchen Jacobson, Vice President, Medicare, The Commonwealth Fund
[email protected]
Citation
Gretchen Jacobson and Aimee Cicchiello, "Medicare's Decision to Cover the Alzheimer's Drug Aduhelm: What Will It Mean for Patients and the Program?," To the Point (blog), Commonwealth Fund, Jan. 19, 2022, updated Apr. 8, 2022. https://doi.org/10.26099/f4r4-bp30