Overview
Before we can evaluate the impact of the Affordable Care Act on health insurance premiums in the individual market, it is critical to understand the pricing trends of these premiums before the implementation of the law. Using rates of increase in the individual insurance market collected from state regulators, this issue brief documents trends in premium growth in the pre-ACA period. From 2008 to 2010, premiums grew by 10 percent or more per year. This growth was also highly variable across states, and even more variable across insurance plans within states. The study suggests that evaluating trends in premiums requires looking across a broad array of states and plans, and that policymakers must examine how present and future changes in premium rates compare with the more than 10 percent per year premium increases in the years preceding health reform.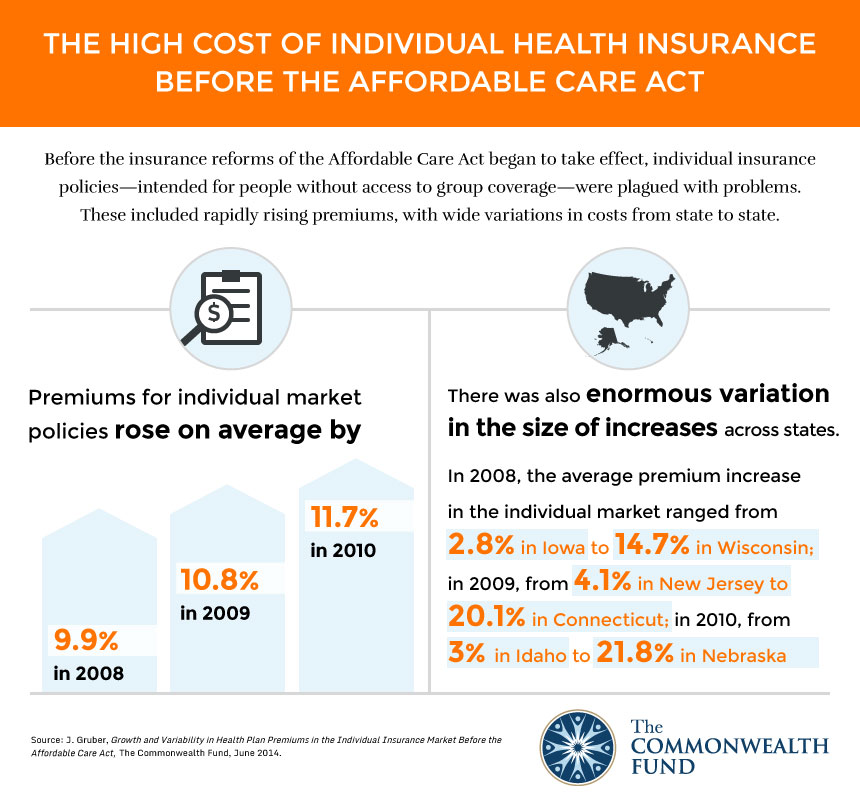 Publication Details
Publication Date:
June 5, 2014
Contact:
Jonathan Gruber
, Professor of Economics
, Massachusetts Institute of Technology
Citation:
J. Gruber,
Growth and Variability in Health Plan Premiums in the Individual Insurance Market Before the Affordable Care Act,
The Commonwealth Fund, June 2014.