In November, the Centers for Medicare and Medicaid Services (CMS) released its highly anticipated proposed rule to revise the Obama administration's 2016 regulations for Medicaid and the Children's Health Insurance Program (CHIP) managed care delivery systems. The regulations matter quite a bit: the majority of the nearly 73 million Medicaid beneficiaries and virtually all children enrolled through CHIP receive at least some of their health care services through managed care.
Overall, the proposed regulations keep the current Medicaid managed care regulatory framework largely intact by continuing on the path set by the 2016 regulations, which allowed state Medicaid programs flexibility to use managed care contracting and payments to drive delivery and payment reform. States and health plans have generally appreciated the continuity and stability offered by the proposed regulations, as well as new areas of flexibility. Less attention, however, has been paid to provisions that weaken standards that ensure a sufficient network of providers is available to serve the people who are enrolled in Medicaid managed care. The proposed rule suggests that CMS is not prepared to flex its muscle to guarantee that people enrolled in Medicaid get the care they need when they need it.
This blog is one in our series on
Previous in the series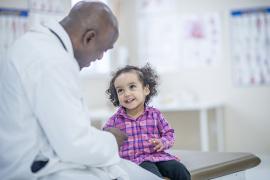 2018 Proposed Rule
The 2016 comprehensive revision of Medicaid managed care rules focused on modernizing the regulations and aligning rules across programs and payers (Medicaid, Medicare, and the Affordable Care Act's insurance marketplace). The rules also imposed a greater degree of accountability and transparency in the managed care rate-setting process, and strengthened beneficiary protections. The changes proposed in the 2018 regulations that have attracted the most interest govern how states pay managed care plans and how those plans pay their network of providers, including the following:
Rate Ranges. States set payment rates for their managed care plans that, under the law, must be "actuarially sound." Proposed rates must be shared with the public and approved by CMS. Before the 2016 rule, instead of proposing actual rates, some states proposed rate ranges — that could be quite large — giving themselves room to later set the actual rates that would be paid to health plans without further notice to the public or approval from CMS. The practice weakened the integrity of the rate-setting process, allowing rates to be based on how much a state was willing or able to spend, rather than on data-driven projections of what it would cost to provide needed care to enrollees. States that relied heavily on rate ranges before the 2016 rules pressed for more flexibility; the proposed regulations only modestly relax the 2016 rules. Whether this turns into a reintroduction of the pre-2016 rate-range practice depends on the extent to which CMS holds the line when it finalizes the regulations.
Pass-Through Payments. Prior to the 2016 rules, many states that had moved to comprehensive managed care maintained an array of "supplemental payments" to providers (typically hospitals) that existed under fee-for-service. States would pass these payments through plans to providers as an add-on to their managed care base rates. In the fee-for-service setting, supplemental payments were intended to make up for low base rates and often constituted a large share of the payments to providers. But these payments have been subject to criticism as they are not always not tied to services and essentially operate outside of the contractual requirements of managed care. One of the major changes in the 2016 rule was to phase out such pass-through payments; all payments by plans to providers were to be tied to utilization, access, and quality. Under the proposed regulations, the phase-out is maintained, but states can make these payments for the first three years after transitioning to managed care.
While the rate-setting and supplemental payment provisions were among the most watched elements of the proposed rules, another change is likely to have an even more significant impact on patient care, particularly over time. The proposed regulations pull back the requirement that all states use "time and distance" travel standards to determine whether a health plan's network of providers is sufficient to ensure that people have access to care. Under the proposal, states need only adopt some type of "quantitative" standard (e.g., minimum provider-to-enrollee ratios, maximum appointment wait-times) and can choose which, if any, specialists the state's network adequacy standards apply to. For example, states could decide whether or not to set network adequacy standards for access to pediatric specialists.
The proposed elimination of the requirement for states to adopt time and distance standards and option to not apply those standards to specialists is troubling, particularly when viewed within the context of related policy developments. In 2015, a decision of the U.S. Supreme Court barred Medicaid beneficiaries and providers from challenging Medicaid payment rates in federal courts. This decision meant that it is now up to states and ultimately CMS to ensure that Medicaid payment rates and provider networks are sufficient to ensure access to care. Nonetheless, earlier in 2018, CMS proposed new fee-for-service access regulations that relaxed existing requirements to ensure access to Medicaid services, and now it has taken a similar approach in the managed care context.
Key Takeaway
Many states may retain time and distance standards in managed care and apply appropriate standards to specialty care even if CMS finalizes the proposed rule. However, without the ability for beneficiaries or providers to seek relief through the courts, CMS's role in setting expectations and monitoring access nationwide is critical. The elimination of a consistent approach to setting network adequacy standards coupled with the earlier proposed fee-for-service access regulations signal that CMS is not planning to exercise significant oversight responsibility.
Access to care for Medicaid beneficiaries is generally quite strong, but as the Medicaid and CHIP Payment and Access Commission (MACPAC) notes, in some parts of the country, people have trouble getting to a health professional's office, especially for specialty services, even in good economic times. The next recession will inevitably create even greater risks to access. Ultimately, nothing is more vital to the Medicaid delivery system than ensuring that children, pregnant women, people with disabilities, seniors, and other adults with Medicaid coverage have timely access to quality care.