A new federal initiative is seeking to reduce children's out-of-home placements in foster care, residential treatment, and inpatient settings in order to improve health outcomes and reduce Medicaid spending. The Center for Medicare and Medicaid Innovation (CMMI) will a fund model of care, Integrated Care for Kids (InCK), that will test whether alternative payment models can promote closer integration across children's physical health care, behavioral health care, social services, and educational services in up to eight states. CMMI will offer about $15 million in funding to awardees, which will include a local organization lead — such as a provider that works extensively with children with behavioral health issues — and/or a Medicaid agency working in partnership with a broad number of social and educational organizations that serve children. Although not exclusively focused on the opioid epidemic, this initiative grew in part out of concern over the epidemic's effects on children and their caretakers.
This blog is one in our series on
Previous in the series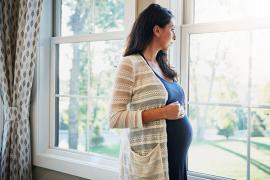 The new model signals CMMI's interest in delivery system reform initiatives focused on children. Until recently, children have been at the back of the line when it comes to reform efforts, behind costly adult populations that drive the vast majority of Medicaid and Medicare spending. One reason why it has taken some time to turn to reform for children is that investments in health, while critical to children's development and well-being, may generate returns only after years — and those returns may accrue to sectors outside of health care, such as education, child welfare, and criminal justice.
Advocates, pediatric providers, and others who've been pushing for greater focus on children's health care have had some notable successes. In 2017, for example, New York State launched a First 1,000 Days on Medicaid Initiative, which among other efforts would promote kindergarten readiness and offer group supportive services to pregnant women. The initiative is closely linked to work under way to develop value-based payment models for New York children. Similarly, Oregon has developed a measure of kindergarten readiness and encourages its managed care plans to look beyond medical care when offering services to children and families.
With InCK, the federal government is opening the door wider for reform of children's health care delivery. It includes a number of notable features:
Thinking beyond medical services. Under the InCK model, states and a local partner like a child-focused health or social service provider will coordinate services for children across health care and other settings. A key goal is to help families navigate the many types of services they may be offered, including housing, food, and educational assistance. Moreover, states and their local partners must establish a Partnership Council that includes representatives from physical health systems; behavioral health agencies; schools; child welfare agencies; food, housing, and other social service agencies; as well as family members and others.
Encouraging team care with family representation. With a focus on integrated care, the model calls for coordination and, in particularly serious cases, intensive team-based care to support children. The teams are expected to include family members, educators, social service representatives, and others.
Focusing on children's social and emotional development. The model requires states and their local partners to consider children's social and emotional development. For example, they must incorporate a child's ability to function in school and engage in social relationships into the criteria they use to determine who they serve and the level of care they receive.
To succeed, InCK participants will need to pull together the disparate organizations that share a commitment to children but tend to operate independently. Some states have been doing this work for years, including through the Governor's Children's Council in Virginia, the Governor's Children's Cabinet in Maryland, and the Children's Behavioral Health Advisory Council in Massachusetts. Even with this challenge, the InCK model creates an important opportunity for states and their local partners to improve children's well-being and perhaps trigger broader interest in integrated service delivery and payment models for children.