Background
Long-term benzodiazepine use in older adults leads to significant harm, increasing risks of car accidents, falls and fractures, hospitalization, and death. Luca Gabutti, M.D., is a general internist in the Ticino region who is on the steering committee of Smarter Medicine: Choosing Wisely Switzerland. According to Gabutti, consumption of benzodiazepines is high across Switzerland, although there is significant variation by region. National studies of Swiss adults have found about 9 percent received a benzodiazepine prescription in a six-month period. But in Ticino, about 15 percent of insured patients in the region receive at least one benzodiazepine prescription annually.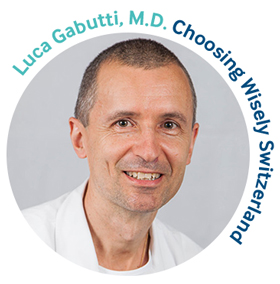 The Innovation
Choosing Wisely Switzerland, also known as Smarter Medicine, was launched by the Swiss Society of General Internal Medicine in 2014. With support from Smarter Medicine, Gabutti and colleagues implemented an educational intervention though a multisite study designed to help identify and better understand strategies to reduce new benzodiazepine prescriptions across a network of five teaching hospitals in Ticino. This study used locally available electronic data on hospitalized patients to analyze new prescriptions for hospitalized patients as the main outcome measure.
The study analyzed hospital data on 45,597 admissions to internal medicine and surgery. Patients admitted from July 1, 2014, to December 31, 2015, were not entered in the intervention but were used as background data. Patients admitted from January 1, 2016, to June 30, 2017, received the intervention.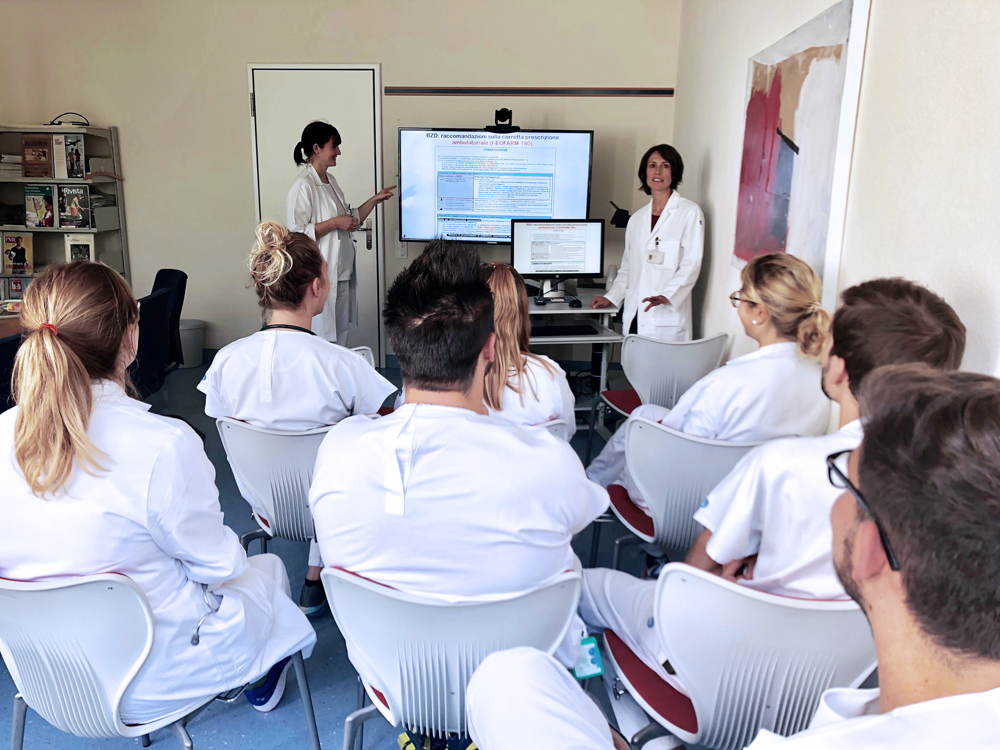 Population Targeted
Internal medicine physicians and surgeons, and older adults and their families.
Key Features of the Innovation
The intervention across five hospitals included two components.
1. An educational component that:
Targets meetings with clinicians, including an audit on practice patterns and tailored improvement feedback
Spreads strategies to promote sleep hygiene in hospitals, like enhancing quiet and lights-out periods on inpatient wards
Trains clinicians in using shared decision-making strategies with patients, and tools that inform conversations about the harms and risks of a benzodiazepine prescription
Teaches clinicians how to access personal prescribing data on benzodiazepines through a "Reporting Wisely" portal
Informs patients and families about benzodiazepine recommendations.
2. Continuous and transparent monitoring and benchmarking of new benzodiazepine prescriptions at discharge for patients admitted to general internal medicine or surgery. All prescribing data by clinicians are published in the "Reporting Wisely" portal.
The new prescription and deprescribing rates in internal medicine services decreased and increased, respectively, by 24% and 15%.
Evidence of Impact
The study results, published in Postgraduate Medicine in 2018, found that 31.1 percent of patients admitted to internal medicine and 17.6 percent admitted to surgery had an existing benzodiazepine prescription. At discharge, 6.7 percent of medicine patients and 7.3 percent of surgery patients had new prescriptions for benzodiazepines. The new prescription and deprescribing rates in internal medicine services decreased and increased, respectively, by 24 percent and 15 percent.
Gabutti says that the change has been sustained at the five hospital sites, and that they are continuing to monitor new prescriptions and deprescribing of benzodiazepines. A major challenge for other sites is the availability of data, and the willingness of clinicians to be transparent about their prescribing data. "The most important point was the fact that data are unmasked. . . . This was important for the clinicians to stimulate reflection and implement projects at the local level to reduce variation," he said.  
Sharing and Spreading the Innovation
Choosing Wisely Switzerland has focused on creative campaigns targeting the public. These have included cartoons and posters disseminated to physicians' offices, as well as a short video competition led by high school students to develop creative videos for the general public about the harms of benzodiazepines.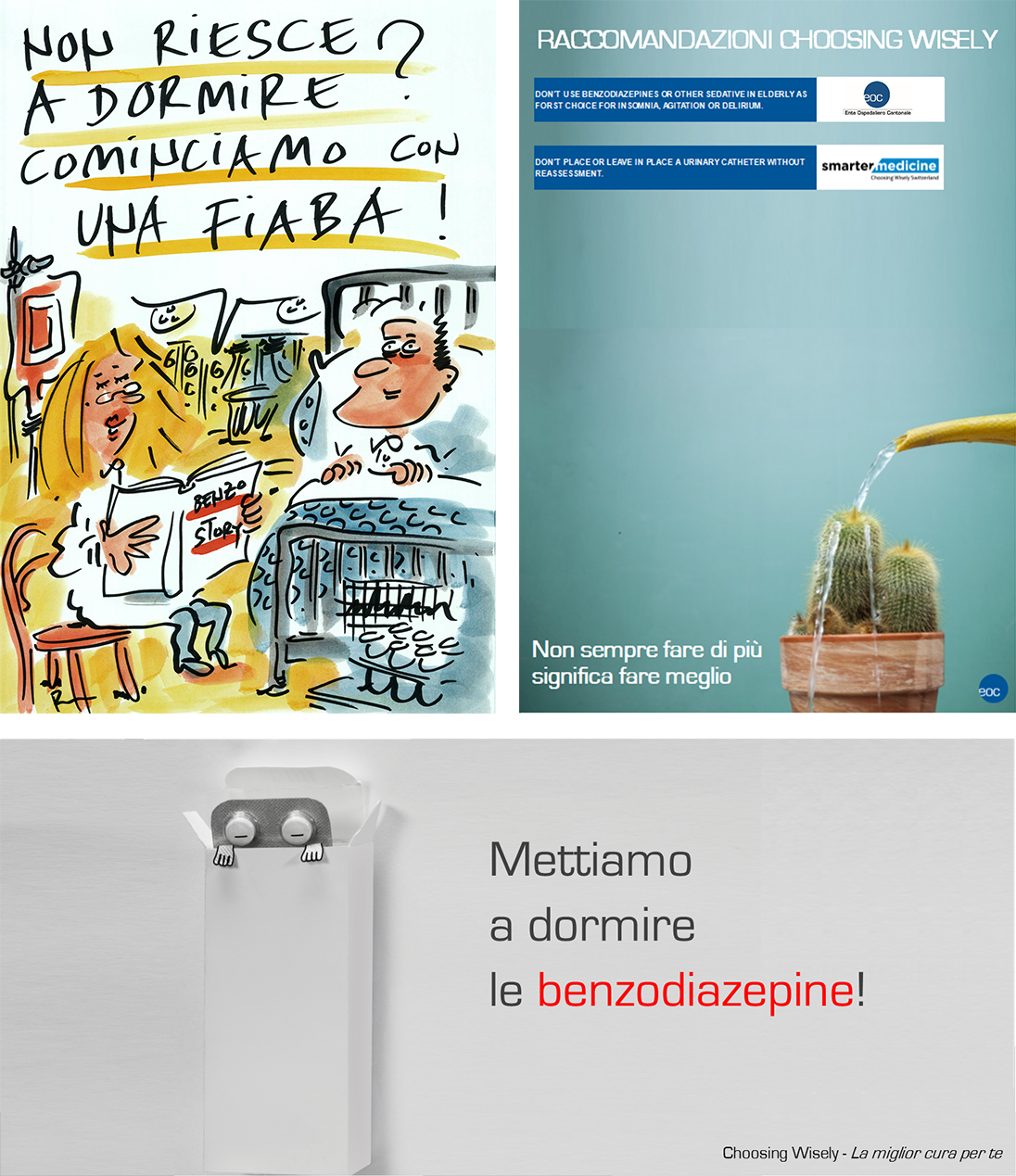 This publication is one in our series on